Overland Park, KS – Couples on the verge of ending their relationship, finding it difficult to communicate, or desiring to improve their bond can seek therapy at Armstrong Family Counseling. They help couples create strategies and learn communication skills that strengthen their relations and equip them to handle all circumstances. The counselors believe in continuous improvements as they seek new treatments to empower clients to achieve better mental health. Recognizing that each couple's needs vary, the therapists collaborate to offer customized treatment approaches that address immediate needs and long-term relationship goals. 
Marriage counselors believe that faith and spirituality are essential parts of many relationships. For this reason, they help couples share thoughts/feelings/frustrations, resolve conflict, gain insight into one another's perspectives, improve communication, and transfer lessons to life experiences. During Marriage counseling, a therapist may schedule emergency appointments for clients recovering from addiction, facing relapse due to stressors, and living with recovering addicts. They provide them with the tools they need to set healthy/helpful boundaries, manage a crisis at home/work, and identify long-term coping mechanisms. 
As a qualified Tricare family therapist, Armstrong Family Counseling focuses on the challenges service member relationships encounter. They provide specialized marriage counseling for a couple struggling with deployment, integration, unresolved PTSD, combat zone effects, or trauma. They handle communication breakdowns, substance abuse/addiction, anger, post-deployment reintegration, and trust issues. The family counseling services also include ADHD management, domestic violence services, grief therapy, divorce therapy, and the assimilation of blended families.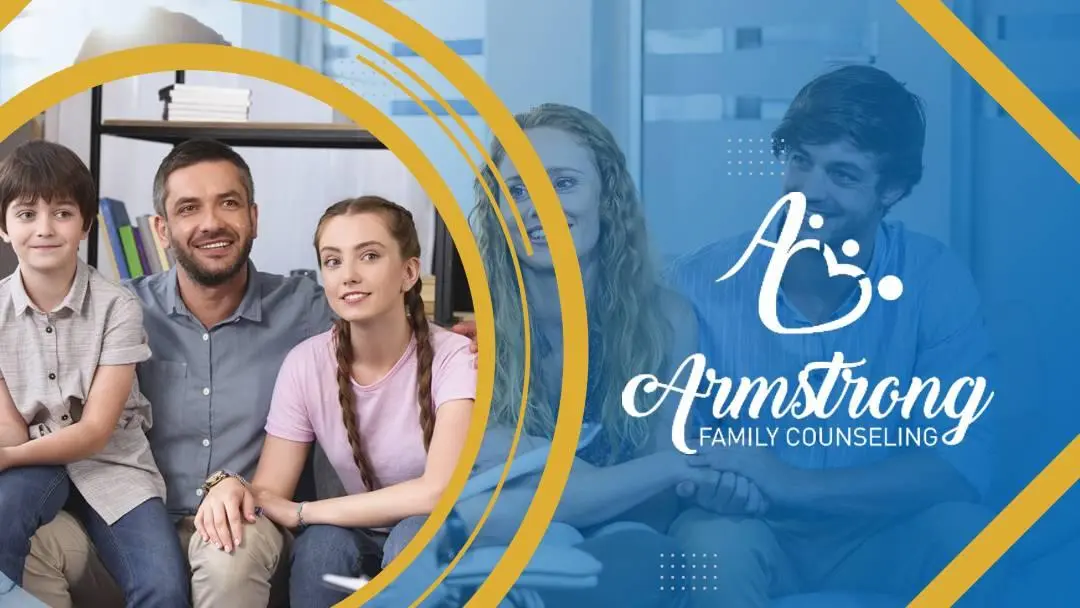 Premarital counseling at the Overland Park therapist allows couples to understand each other's pasts/expectations and provides the right tools to tackle issues that may arise after they exchange their vows. While many couples see marriage as a fairytale, they fail to understand the compromises, sacrifices, forgiveness, and grace that goes into understanding a partner. Couples contemplating marriage can learn how to mitigate finances, unresolved/unknown past/current trauma, and intimacy challenges/dysfunctions. They may learn about children, resentment, unknown fear, belief systems, decision-making, relationships with family, and many more. 
Alongside marriage, couples, and family therapy services, Armstrong Family Counseling helps clients with mental abuse/mental trauma, drug/alcohol addictions, career change problems, and personality disorders. The therapists perform psychological evaluations before recommending individual therapy, couples/family therapy, trauma therapy, narcissistic abuse therapy, or marriage counseling. Parents can Find a therapist to aid in the healthy development of their children. The team uses play therapy techniques such as storytelling, music, role-playing, toys/blocks, dance, and stuffed animals.
Matt Armstrong, LCMFT, the founder, is passionate about helping people live happier lives by healing the body, mind, and soul. Since he started the facility, he has helped many families heal their relationships, recover from trauma, and develop healthy coping mechanisms. Matt's vision attracted a team of experienced therapists with an unmatched commitment to serving their clients. They use advanced technology and modern therapy techniques to raise the bar for mental health care. 
To learn more about marriage counseling, visit their website or call (913) 204-0582 to book an appointment. Armstrong Family Counseling is located at 10777 Barkley St Suite 120, Overland Park, KS, 66211, US.
Media Contact

Company Name
Armstrong Family Counseling
Contact Name
Matt Armstrong
Phone
(913) 204-0582
Address
10777 Barkley St Suite 120
City
Overland Park
State
KS
Postal Code
66211
Country
United States
Website
https://armstrongfamilycounseling.com/