Walnut Creek, CA – Capital Tax is a purpose-driven, leading, and local tax planning firm focused on helping individuals and small businesses make smart and cost-saving tax decisions. The team of tax professionals offers exceptional tax strategies that keep more money in their client's pockets, making sure they have more disposable income to invest in themselves or their businesses.
At the heart of the accounting and tax firm are core values revolving around honesty, transparency, integrity, and customer service. Its spokesperson noted that they have a passion for measuring success by client's happiness and results. He added that they've been able to deliver outstanding services to clients, preserve trust and confidence in their expertise, build enduring relationships, and create an unrivaled environment through a commitment to their core values.

Describing how they approach tax planning and accounting for individuals and businesses, Zachary Sahar said: "We take a methodical, proactive approach from our first visit with you. The first step is to assess your current and projected tax circumstances because, without measurement, lasting improvements cannot be made. We follow a 3-step process; Discovery, Recommendations, and Implementation to ensure tax compliance and maximize tax planning opportunities."
Capital Tax's services include small business tax planning and accounting in Walnut Creek. The team is able to review client's current and future needs and provide recommendations in the form of appropriate entity selection, new tax laws, tax Cuts and Jobs Act (TCJA) impact, global employee mobility planning, transfer pricing structures, business succession and exit strategies, family and multi-generational tax planning, family business planning, tax reform readiness, and more.
Clients working with Capital Tax can expect a team of knowledgeable and friendly experts who provide clear communication and directions. The team also ensures that the client's specific needs are addressed holistically while creating a path to cost saving for the present and the future.
Asides from working on small business taxes, the team also handles individual tax planning needs. The experts help clients with common areas of their taxes, including social security planning, divorce tax planning, employer benefit plan guidance, real estate tax planning, retirement tax planning, student loan and education plan consulting, tax strategies for investments in the market, and more.
Capital Tax is taking new clients, including individuals and small businesses, looking to solve their accounting and taxation needs. They can be reached via phone at (925) 977-7784 or through their website. Their office is at 2121 N California Blvd STE 290, Walnut Creek, CA, 94596 US.
Media Contact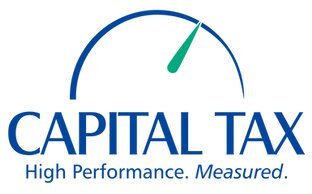 Company Name
Capital Tax
Contact Name
Zachary Sahar
Phone
(925) 977-7784
Address
2121 N California Blvd STE 290
City
Walnut Creek
State
CA
Postal Code
94596
Country
United States
Website
https://www.capitaltax.com/