Las Vegas, NV: Caviar Bar LV is a new American seafood bar serving world-class caviar and other luxurious foods in Las Vegas. These include fresh seafood selections, delectable entrees, shareable and rich desserts. They provide the finest quality caviar that is carefully sourced and aged to perfection. It is served paired with a curated selection of premium Russian vodka. The caviar bar LV also honors the deep cultural and culinary traditions while at the same time making it easy for patrons to enjoy the luxury food. Caviar has a humble beginning as Russian peasant food that later elevated to a royal indulgence. It's presented as a fantasy of unmatched opulence, luxury food, and one of the pricy foods in the world.
The restaurant has a team of highly trained staff ready to ensure clients have the best experience. Shaun, the chief chef, is renowned for his technical cooking skills and exceptional food presentation. This guarantees clients the best experience from an award-winning, classically trained, and creative modernist. A Caviar Bar LV spokesperson had this to say about their services, "We have a fine dining concept at the restaurant. Our clients enjoy the finest quality caviar in the world, which we passionately source. We are committed to quality and therefore source only for the finest, freshest, and most authentic ingredients. This offers Caviar Bar LV patrons true epicurean delicacies. Our other foods are also carefully  sourced and prepared, and this keeps our clients coming back."
As one of the best restaurants in Las Vegas, their menu includes crispy caviar, which is served with homemade blinis, chives, and crème Fraiche. Patrons can choose from Russian Golden Osetra, Golden Osetra, Red Caviar, and Kaluga. Other choices include oysters, gulf shrimp, Maine lobsters, green mussels, tuna, trout,  and organic green salad. They also serve warm plates, which consist of spaghetti Pomodoro, Alaskan black cod, Jidori chicken, Australian Wagyu beef, among many others that leave patrons spoilt for choice. They also have various libations for patrons to choose from. Their wine selection has a variety of cocktails ranging from vodka, gin, syrups, sparkling wine, tonics, unfiltered apple juices, and other options to choose from.
The restaurant is open seven days a week from 5 pm to 12 am. This gives patrons ample time to enjoy the delicacies while enjoying the scenic night view of Las Vegas and the surrounding areas. Patrons can make reservations on the website.
Caviar Bar LV can be reached by phone at 702.676.7936. They are located at 3000 S. Las Vegas Blvd, Las Vegas, NV, 89109, USA. Visit their website for a detailed gallery of their various delicacies and cocktails on their menu and more information on their services.
Media Contact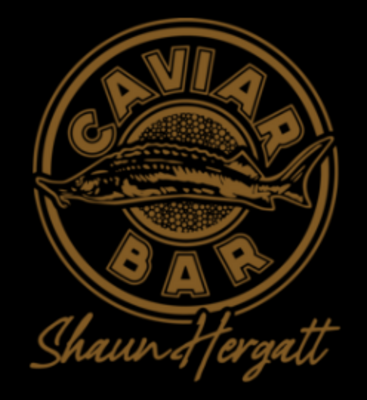 Company Name
Caviar Bar LV
Contact Name
Shaun Hergatt
Phone
702.676.7936
Address
3000 S. Las Vegas Blvd
City
Las Vegas
State
NV
Postal Code
89109
Country
United States
Website
https://www.caviarbarlv.com/