Lubbock, TX – CBD American Shaman of Lubbock has announced their HHC products as part of developments into their line of natural CBD products to promote health and wellness. The company, through its spokesperson, noted that they remain dedicated to providing the highest quality products to new and existing consumers who aim to enjoy and explore the advantages of hemp and CBD.
Describing their HHC Products, the company, via its spokesperson explained that Hydroxyhexahydrocannabinol (HHC) is the margarine to Tetrahydrocannabinol's (THC) butter. As the hydrogenated form of the psychoactive ingredient in hemp plants, HHC comes with a wide array of benefits that are similar to THC. "HHC is naturally occurring, but only in trace amounts in the pollen and seeds of hemp. For companies to sell this cannabinoid, they're going to need to make it in a lab. This compound is also much more resistant to improper storage or exposure to heat and UV light. HHC would make for almost the perfect cannabinoid because of how long it remains viable in storage," added the company's spokesperson.
Having launched its HHC products, including HHC Gummies, consumers can rest assured that they will be enjoying an experience that is almost similar to using THC. With the HHC products, consumers will still get the euphoric feeling and stimulation, altered auditory and visual perception, changes in heart rate and body temperature, as well as the familiar changes in cognition and headspace. The effects of the HHC product by CBD American Shaman of Lubbock have also been likened to that of delta 8 THC in terms of its heavy tilt towards the feeling of relaxation rather than stimulation.
Being very new and with fewer research studies on it, CBD American Shaman of Lubbock is happy to be at the forefront of it all. The company is happy to provide its customers with a taste of the pure and trusted isomer of THC which delivers a better chance of enjoying a quality experience at its finest. The company invites consumers to try out the new range of HHC products for benefits like chronic pain management, promotion of deeper and more restorative sleep, reduced inflammation, nausea and vomiting alleviation, as well as anxiety alleviation.
CBD American Shaman of Lubbock ensures that all of its products have been well-tested and meet the highest quality standards for consumer consumption. Interested customers can shop for their HHC products by visiting the company's website or they can call (806) 317-1866 for inquiries. CBD American Shaman of Lubbock is located at 3408 82nd Street, Lubbock, TX 79423 United States.
Media Contact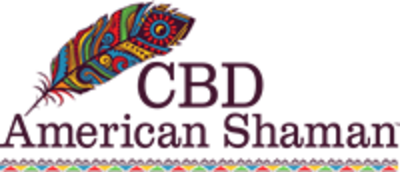 Company Name
CBD American Shaman of Lubbock
Contact Name
Jen Diaz
Phone
(806) 317-1866
Address
3408 82nd Street
City
Lubbock
State
TX
Postal Code
79423
Country
United States
Website
https://cbdlubbocktx.com/