New York, NY – Although the benefits of having gorgeous curly hair are many, it's sometimes quite a challenge to get it right when it comes to visiting the salon. Sadly, although curly hair is a fairly abundant gene, not all salons have the training to assist clients with the dedication and excellence that curly hair deserves. Fortunately, that's not the case for New York City locals, as Christo Fifth Avenue is a world-class salon devoted to maximizing the beauty of curly hair. 
Christo Fifth Avenue is owned by world-renowned hairstylist Christo Curlisto, dubbed "The Curl King" by The Wall Street Journal and Women's Wear Daily. Christo has revolutionized the hairdressing world with his signature cut and style, Diametrix, a fabulous technique that involves creating beautiful layers based on the many intricate textures and characteristics of curly hair. 
To satisfy his clients and maintain the highest beauty standards, Christo has hand-selected an international team of stylists with the best training and experience in the hairstyling industry. They take the time to listen and provide clients with excellent and unique services, with color and style consultations on every visit.
"It's no secret that curly hair comes with its own unique set of challenges. From weighed-down locks to frizzy curls, it can be a struggle to find a cut and style that truly highlights the best features of curly hair. At Christo Fifth Avenue in New York City, we understand curly hair from the inside out. Founder Christo Curlisto has been dubbed "The King of Curls" for his expert knowledge of curly hair." Said the representative for Christo Fifth Avenue – Curly Hair Salon NYC – Hair Salon NYC. 
It's been 20 years since the Fifth Avenue salon was founded, and its name remains synonymous with excellence and innovation, featuring in fashion magazines around the world as one of the leading salons for curly hair, which offers creative cuts by using the award-winning Diametrix® technique, as well as offering the widest variety of color services and treatments for clients to keep their hair healthy and vibrant at all times. 
In addition to its cutting, color, and treatment services, Christo Fifth Avenue also has its proprietary product lines, including the Curlisto® brand with a variety of products such as shampoo, conditioner, cleansers, lotions, etc.  
Those looking for a First-Class Diametrix® Cut in New York City may visit Christo Fifth Avenue's website to book an appointment. The premier Curly Hair Salon NYC is located at 35 W 45th St 3rd FL, New York, NY, 10036. For inquiries, contact their team via phone at 212-997-8800 or visit their website to learn more about their services and products. 
Media Contact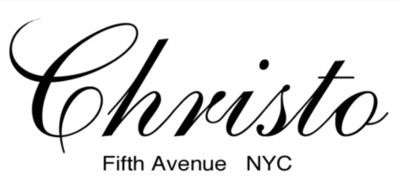 Company Name
Christo Fifth Avenue – Curly Hair Salon NYC
Phone
212-997-8800
Address
35 W 45th St 3rd FL
City
New York
State
NY
Postal Code
10036
Country
United States
Website
https://christonyc.com/