Avon, OH: Only months after launching, the Amanita Muscaria (Fly Agaric) Mushroom products by Clean Remedies have become their hottest items in the fast-growing CBD market. The products are popular among customers looking for premium products to give their senses and taste buds a micro-dosed approach to psychedelic mushrooms – with no bad trips. 
The woman-owned and family-operated store offers a range of options to cater to varying preferences. Some available products include Amanita Muscaria psychedelic mushroom fruit tarts, as well as gummies, tinctures, chocolate bars, and drink mix, which also contain Delta 9 THC for a balanced experience.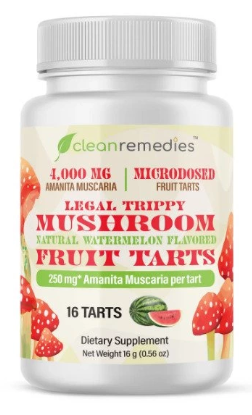 Even though Amanita Muscaria mushrooms have been used for centuries by different societies, Clean Remedies' Amanita Muscaria Mushroom Products bring something different to the table. The new product line contains purified Amanita Muscaria extract with no Ibotenic Acid. Therefore, consumers still get a safe and legal trip with zero unwanted and unpleasant reactions that are induced by Ibotenic Acid. The deliberate focus on the psychedelic element, muscimol, aligns seamlessly with the store's commitment to providing consumers with the utmost excellence and safety in its CBD and wellness products.
Clean Remedies goes the extra mile by subjecting all its Amanita Muscaria and CBD products to rigorous third-party lab testing. The stringent testing protocol is also vital in ensuring that the products available are safe and potent. Their dedication to purity is evident in all aspects. All their organic CBD and other Hemp extracts are free from contaminants such as harmful residual solvents, mycotoxins, heavy metals, and pesticides. 
Additionally, the company only uses USA-grown organic Hemp. This decision guarantees sustainability, quality, and consistency across all their products, especially their latest product line. Moreover, Clean Remedies also proudly carries a Leaping Bunny certification, a prestigious hallmark of cruelty-free excellence. The accreditation reflects their commitment never to participate in animal testing.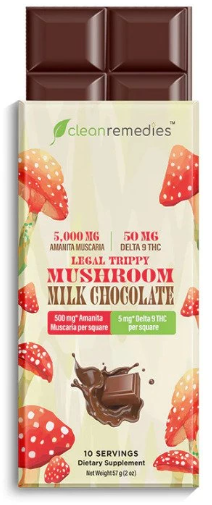 Clean Remedies is passionate about each customer's experience and, more importantly, supporting them on their wellness journey. Whether they want to learn more about the products, the best CBD routine to try, or other details, their experienced team is committed to offering tailored guidance marked by transparency and devoid of any sales-driven agendas. 
With personalized assistance, customers can make more informed choices when buying products. Clean Remedies offers fast shipping and a 100% happiness guarantee. Additionally, customers can buy Amanita Muscaria Mushroom products from anywhere in the USA except for Louisiana. 
Clean Remedies is located at 1431 Lear Industrial Pkwy Avon, Avon, OH, 44011, United States. Customers interested in free one-on-one support from expert educators regarding Amanita Muscaria Mushroom or other products can contact the company at 216-777-3133 ext. 3. Visit their website at cleanremedies.com for more information. 
Media Contact

Company Name
Clean Remedies
Contact Name
Meredith Farrow
Phone
216-777-3133
Address
1431 Lear Industrial Pkwy Avon
City
Avon
State
OH
Postal Code
44011
Country
United States
Website
https://cleanremedies.com/