Boulder, CO – Life can be busy, especially for parents taking care of toddlers or trying to navigate the developmental stages of their children. For this reason, Comfort Speech Therapy, a mobile children's speech pathologist, provides in-home therapy, teletherapy, and office visits for children with speech disorders in Boulder, Broomfield County, and surrounding areas in Colorado. 
By offering speech therapy in familiar settings, the child feels safe to enhance their communication and interaction skills. Ashley Kurth, the practicing speech-language pathologist, believes that natural environments provide children with multiple learning opportunities necessary for successful participation in daily routines/activities. 
Currently, Comfort Speech Therapy is conducting Pre-K and K screenings to help parents and other family members maximize their childrens' communication potential. The speech therapist uses the parent-coaching model, floor time, and play during speech and language screening. Ashley also utilizes formal assessments including, showing the child pictures of common objects, asking them age-appropriate questions, and making notes about their speech skills. The screening process allows the speech-language pathologist to observe the child in a school environment to determine if they demonstrate understanding/use of language and production of speech sounds as well as nasal/vocal quality. 
According to Comfort Speech Therapy, identifying children with language and speech delays/disorders early is important as it improves their communication skills in pre-school and kindergarten. With enhanced speech, a child communicates clearly with their peers/teachers, understands ideas learned in class, follows directions/routines, practices reading/writing, and uses appropriate social skills in/out of the classroom. 
The screening process takes between 15-20minutes. During this time, the speech-language pathologist uses a screening tool designed by Pearson Assessments to evaluate a child's expressive language, receptive language, speech sounds, stuttering, voice, and interpersonal communication skills. With this information, she utilizes the norm-referenced scores to discover if the child has passed the screening before recommending a full language and speech evaluation. The therapist then contacts the parent/guarding to discuss results from the screening.
​Besides speech and language screening, Comfort Speech Therapy provides Pediatric Speech Therapy in Boulder Co to discover difficulties in motor production, phonological representation of speech sounds/segments, or perception. The speech-language pathologist assesses early language development, Childhood Apraxia of Speech (CAS), and phonology. 
Ashley Kurth, the speech-language pathologist, is licensed in Colorado and certified by the American Speech-Language-Hearing Association (ASHA) to work with elementary/school-going children and their parents/guardians. She specializes in language development, articulation, language disorders, autism spectrum disorder, and motor planning. As a highly trained and experienced speech-language pathologist, Ashley is committed to establishing relationships with her clients and collaborating with other service professionals to achieve the most favorable outcomes.
Call Ashley on (720) 600-7197 to schedule a Pre-K and K screening. To learn more about the services Comfort Speech Therapy offers, visit the company's website. 
Media Contact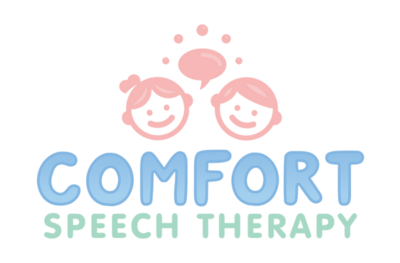 Company Name
Comfort Speech Therapy
Contact Name
Ashley Kurth
Phone
(720) 600-7197
City
Boulder
State
Colorado
Country
United States
Website
https://www.comfortspeechtherapy.com/