Houston, TX: Craig & Leicht offers exclusive and fast insurance policies to agents and their clients in Houston. It has an elaborate process that starts with the independent insurance agent contacting the company and telling a representative about their client's specific needs. They would then create a quote quickly, especially considering the fact that time is a great asset to small businesses. For agents that need assistance during the process, the team at Craig & Leicht is on standby to assist them in navigating the process, especially if their client needs insurance products they are unfamiliar with, such as churches and houses of worship policies.
The insurance brokerage writes policies based on the client's demands, even when the insurance needs sound weird to other insurance providers. In the past, Craig & Leicht has written policies for a wide range of clients from petting zoos to corn mazes, thanks to the professionals' better understanding of high-risk insurance businesses. It also offers higher policy limits and high guarantees in each new insurance policy as there are fewer limits of clients getting the funds owed. Besides working with high-risk clients, the brokerage is home to innovative professionals that do not shy from thinking outside the box, especially when identifying the service gap in surplus line brokerage.  
Since Craig & Leicht is backed by Texas Surplus Line Association and Texas Professional Insurance Agents, it has various products for different clients. One of the key niches the brokerage writes customized insurance policies for is the construction industry, where clients can get fast policies to cover their work tools and professionals at work. For agents with clients working in carpentry, the company has different policies covering finished woodwork, framing of buildings, and other aspects that need insurance coverage. For artisan contractors, it has unique policies covering sheetrock installations, plumbers, electricians, and HVAC. Other construction niches the insurance brokerage offers policies include painting, landscaping, and general construction. 
Craig & Leicht also write customized insurance policies for retail clients, especially those traditional insurance companies avoid due to policy limits and high risks. It has products for strip centers where it writes policies to cover large and small shopping centers. The company's retail-related clients are restaurants, convenience stores, machine stores, nail salons, and beauty shops. In addition, the insurance brokerage offers policies to clients with rental dwellings, small apartments, condo/Townhome rental units, vacation rentals, and vacant homes. 
Craig & Leicht is located at 16000 Barkers Point Ln #125, Houston, TX, 77079, US. Retail agencies interested in growing their commercial businesses can contact the company at (713)-955-2130 for exclusive insurance services. Visit the website for more information. 
Media Contact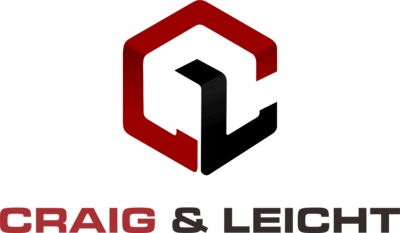 Company Name
Craig & Leicht
Contact Name
Matt Leicht
Phone
(713)-955-2130
Address
16000 Barkers Point Ln #125
City
Houston
State
Texas
Postal Code
77079
Country
United States
Website
https://www.craigandleicht.com/