Extensive research in the area of active-specific immunotherapy has led to the approval of the first therapeutic cancer vaccine in 2010, a major milestone for the field of cancer immunotherapy. Since then, cancer vaccine, showing great potential in the fight against cancer, has remained a focus of global scientists.
With more than a decade of exploration and expansion, Creative Biolabs offers a full set of cancer vaccine services and products based upon the advanced platforms and supported by a group of experienced scientists to improve global customers' projects in relation to the cancer immunotherapy.
· Cancer Vaccine Discovery
Creative Biolabs specializes in cancer vaccine design, tumor antigen identification, adjuvant candidate discovery, biomarker discovery and verification, and other vaccine discovery services.
Scientific specialists and professional technicians will give strategic counsel to customers for each particular module, to create the innovative solutions for smoother development and effective supervision.
· Cancer Vaccine Engineering
Creative Biolabs adheres to the research requirements of Good Laboratory Practice (GLP) for the safety and efficacy of cancer vaccine engineering process, covering gene synthesis, peptide synthesis, vaccine expression system, GLP vaccine production, adjuvant evaluation, delivery system selection, and serum-free culture.
The GLP/cGMP-compliant cell banking is also available ensuring the access to inexhaustible phenotypically consistent cells, based on which, Creative Biolabs offers cell bank characterization on cell lines including master cell banks (MCB), working cell banks (WCB), end-of-production cells (EOPC), and virus seed stock (VSS).
· Cancer Vaccine Analytical Characterization
The cancer vaccine development support team at Creative Biolabs has accumulate a wealth of experience to establish a comprehensive methodology for evaluating the carbohydrate, lipopolysaccharide, lipid, protein, glycoprotein, and lipoprotein components of the vaccine. Advanced technology platforms such as high-resolution mass spectrometry (HRMS) and nuclear magnetic resonance (NMR) are integrated to carry out vaccine analytical characterization, including cancer vaccine identity testing, quantity and stability testing, purity testing and microbial testing.
In addition, cancer vaccine in vivo assessment and GMP manufacturing are also the focus of the portfolio of Creative Biolabs' services. Empowered by leading technology and years of experience in biomedical science, the unique one-stop cancer vaccine solution will facilitate clients through the whole vaccine development lifecycle from vaccine design to IND submission.
More information can be reached on https://www.creative-biolabs.com/car-t/.
About Creative Biolabs
With years of exploration in biotechnology, Creative Biolabs has gathered talented scientists working closely with worldwide partners to develop and produce medicines of tomorrow. Specifically, Creative Biolabs specializes in one-stop custom services for CAR-T cell development, dendritic cell therapy development, TCR modified T cell development, CAR-macrophage therapy development, cancer vaccine development, etc.
Media Contact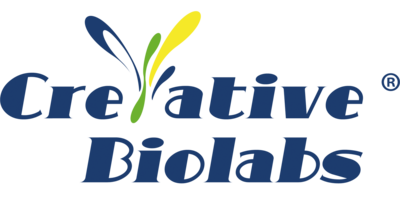 Company Name
Creative Biolabs
Contact Name
Bella Smith
City
New York
Country
United States
Website
https://www.creative-biolabs.com/car-t/