Whitewright, TX – A leading metal fabrication company in Texas, Cyrious Metal Works, has announced the launch of its new website. The website showcases the company's experience and expertise in making a variety of CNC Plasma tables available in different sizes. Equipped with the right tools and experienced professionals, Cyrious Metal Works offers an array of CNC plasma tables that visitors can view on their online platform alongside the different products they offer and the attention to detail that has gone into each one of those products.
"Here at Cyrious Metal Works, we're passionate about all things metal fabrication. When you're looking to add professional craftsmanship to your workshop, we have the tools to make it happen. With our flagship series of CNC plasma tables – The Cyrious Series – you can have the confidence to complete your plasma cutting projects with ease. Featuring three different sizes and custom sizes on request, every CNC plasma table we offer can be configured with powerful Hypertherm plasma cutters and other essential add-ons," said Luke Cyr for the company.
Interested customers can visit the Cyrious Metal Works website to get started. The company offers multiple CNC Plasma tables to match customers' budgets and financial standing. Customers can rest assured that their products are affordable, starting off at $11,995 and all turnkey, making them ready to use in an instant. Customers interested in purchasing the CNC Plasma Tables will also have access to financing options allowing them to spread product payment over an agreed time frame.
Speaking on why their products are uniquely different from others, the company's spokesperson added that all tables include industry-standard computer and software, a full SheetCam license, and lifetime tech support for complaints, maintenance, and repairs. On what to expect when using the CNC Plasma tables, Luke Cyr noted that customers can expect to experience LinuxCNC software, SheetCam, and more; Automatic and digital torch height control; American-made micro-stepping motor drivers, Ohmic Sensing and material height detection.
With the turnkey plasma tables, clients are in a better position to enjoy improved quality outcomes. Added to their plasma tables, their newly launched website offers an array of Hypertherm plasma cutters to choose from, including the Hypertherm 45XP, Hypertherm 65 SYNC, Hypertherm 85 SYNC, 105 SYNC, and 125. They also offer Hypertherm 125 hand torch, 65, 85, and 105 hand torch.
Browse their website to explore the different CNC Plasma Tables offered as well as CNC accessories carried. Call Cyrious Metal Works on +19033646100 for more information or visit them at 1758 Rose Hill Rd, Whitewright, Texas, 75491, US.
Media Contact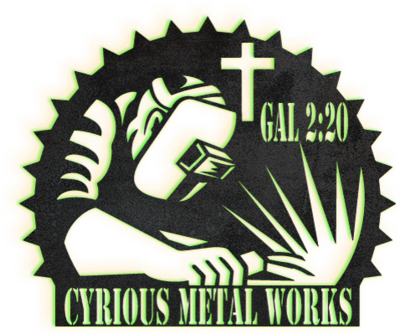 Company Name
Cyrious Metal Works
Contact Name
Luke Cyr
Phone
+19033646100
Address
1758 Rose Hill Rd
City
Whitewright
State
Texas
Postal Code
75491
Country
United States
Website
https://www.cyriousmetalworks.com/