Hollywood, Florida – As a leading ketamine clinic, Miami-based Complete Ketamine Solutions is leading the local area in providing this innovative treatment for depression. However, much misinformation continues to swirl around this highly useful medication. Complete Ketamine Solutions offers answers.
What is ketamine?
Ketamine is an anesthetic medication that was developed in Belgium back in 1962. It's been used safely and effectively for more than half a century as an anesthetic for patients undergoing procedures requiring general anesthesia. Ketamine is also known as a "rave drug." When used illegally, ketamine can cause hallucinations, loss of consciousness, and short-term memory loss.
Can ketamine therapy help relieve depression?
A series of (6) ketamine infusions have been proven in studies to be highly effective in relieving depression in individuals who have not responded well to traditional therapies. Although the exact mechanisms are unknown, it's believed that ketamine's ability to block NMDA receptors triggers synaptic signaling proteins, which essentially create a chemical balance in the brain that allows a person with depression to experience immediate mood regulation. In addition, producing new neural pathways(neuroplasticity) is also a key component.
How long does ketamine therapy last?
Ketamine infusion will typically last for one or two hours after an initial exam and health assessment. As ketamine treatment commences, patients are allowed to relax in a private room with a weighted blanket, the lights down low and their own music. Keep in mind this therapy is delivered intravenously in six treatments over the course of two weeks. Results will differ from person to person, however, in the Miami ketamine clinic location, patients often report feeling healthy and emotionally harmonious for a few days up to several weeks.
Is ketamine safe?
As with all drugs, there are potential side effects to using ketamine therapy. These can include dissociation, headache, dizziness, nausea, and mild anxiety. However, these are similar to other medications and are addressed by clinicians during a patient's visit. When used in a controlled environment, such as a licensed ketamine clinic, it is considered extremely safe and highly beneficial. This is the only anesthetic that does not have a suppressing effect on the respiratory or cardiovascular systems. When taken recreationally and often, especially in high doses, ketamine can cause vomiting, chest pain, seizures, confusion and bladder issues on rare occasions.
Is it legal to use ketamine for depression if it is not approved by the FDA?
Yes. Because ketamine is approved by the FDA for other purposes, healthcare providers may choose to use ketamine as an "off-label" treatment, such as for depression. Healthcare facilities with a Physician medical director on staff may utilize ketamine safely and legally.
Are ketamine infusions covered by insurance?
Not yet. Ketamine therapy in Miami must be paid out of pocket. However, the office staff at Complete Ketamine Solutions is happy to provide documentation of services rendered to patients so they may attempt to recover their out-of-pocket expenses from their insurance company.
How is ketamine-assisted psychotherapy beneficial?
Some ketamine clinics, including Complete Ketamine Solutions, offer ketamine treatment alongside psychotherapy. This is believed to help individuals suffering from mental health strains become more aware of themselves and their deepest issues. In this capacity, ketamine treatment is an alternative methodology and is an exceptional option for those who have not responded to traditional psychotherapy or psychological counseling.
Complete Ketamine Solutions believes the following data proves why ketamine is one of the top solutions for depression:
Ketamine infusions offer an over 80% efficacy rate.
Normal antidepressants offer a 45% efficacy rate with significant side effects, making Ketamine a better option.
Complete Ketamine Solutions has performed over 6,000 Ketamine infusions.
The weekly average of ketamine infusions provided across all Complete Ketamine Solutions locations is over 200+.
Complete Ketamine Solutions reiterates that ketamine is considered extremely safe when used in a controlled clinical environment, such as a healthcare facility designed specifically for ketamine treatments. The staff encourages people to talk with their primary health care physician and other members of their health care team to confirm that ketamine therapy is a viable option for their situation.
Payment And Financing Options
As previously stated, ketamine therapy is not covered by insurance. However, Complete Ketamine Solutions does offer two financing options, which may be discussed with patients during their consultation. Patients may also pay by credit card, cash, check, debit card, HSA and FSA cards.
Complete Ketamine Solutions recommends that prospective patients visit the clinic or receive a free phone consultation before committing to ketamine infusion therapy.
Complete Ketamine Solutions provides ketamine therapy for individuals throughout South Florida, Hollywood, Fort Lauderdale and Miami Fl areas. Complete Ketamine Solutions promises to provide patients with significant relief as an affordable Ketamine Infusion clinic option. A very small portion (less than 1%) of their patients may find their first experience with ketamine to be overly challenging. But after 6,000 successful infusions, they have a proven process to nurture patients through their first experiences and are always happy to provide a refund if a patient finds their ketamine experience doesn't meet expectations and they are unable to complete all (6) infusions of the series. Visit the website for more information or to book a free consultation @ https://CompleteKetamineSolutions.com
Media Contact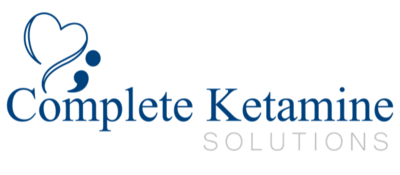 Company Name
Complete Ketamine Solutions Hollywood Florida
Contact Name
Clint Fletcher
Phone
(954) 367-5316
Address
2450 Hollywood Blvd #701
City
Hollywood
State
FL
Postal Code
33020
Country
United States
Website
https://www.completeketaminesolutions.com/miami-fort-lauderdale-hollywood-fl/