Toronto, ON – From the moment a patient walks into DH Smile Center Dentistry, they experience the warm, relaxed, and friendly atmosphere created by a team of dental professionals and staff. The team takes pride in delivering 5-star patient service and one-on-one attention, taking away the fear of dentist visits. Additionally, the clinic is outfitted with modern dental technology and hi-tech equipment that ease the diagnosis and treatment processes. 
Patients who have suffered tooth loss due to injury, disease, or other lifestyle choices can seek tooth replacement and dental implants services at DH Smile Center Dentistry. The dentist utilizes evidence materials and modern techniques to replace missing teeth with functional, beautiful, and natural-looking teeth, restoring the appearance of faces or smiles.
At the clinic, replacing a single tooth with a dental implant may require bone augmentation if the tooth has been missing for a while. This builds a strong foundation on the jaw when the implant is placed, reducing the risk of further damage or the implant falling off. The dentist uses advanced MIS dental implants or zirconia one-piece dental implants to offer long-term relief. 
When replacing multiple teeth, the dentist determines the most ideal position of the dental implants and the condition of the foundation of the bone. Once this is done, the dentist rebuilds a full set of teeth or the number of teeth a patient requires using titanium implants to recapture a smile, restore the functionality of teeth, or enhance the quality of life of a patient. Besides dental implants, DH Smile Center Dentistry focuses on gum disease treatment procedures, smile makeovers, teeth alignment solutions using Invisalign/braces, a wide range of restorative dental procedures, sedation dentistry, bite correction dentistry, and teeth whitening services. 
DH Smile Center Dentistry is under the leadership of Dr. Hagi, a highly qualified and experienced dentist passionate about aesthetic dentistry. Since the beginning of his career, he has maintained an interest in organized dentistry and is currently a member of various prestigious dental associations in Canada including, the Canadian Dental Association, International Academy for Dentofacial Aesthetics, among others. 
Dr. Hagi and his team of dental professionals prioritize patient satisfaction. For this reason, they conduct extensive consultations to understand the dental/medical history of a patient and create a custom solution that resolves their dental issues without breaking the bank. This approach, coupled with high-quality services, has earned the clinic many 5-star reviews and positive testimonials. 
To experience long-term oral health solutions, contact DH Smile Center Dentistry on 1 905-709-3177 to schedule an appointment. The clinic is located at 7900 Bathurst St #8, Thornhill, ON, L4J 0J9, CA. For any inquiries about dental implants and aesthetic dentistry, visit their website.  
Media Contact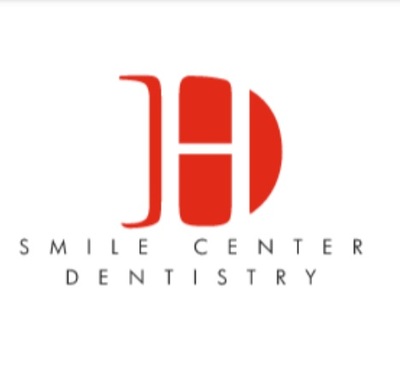 Company Name
DH Smile Center Dentistry
Contact Name
Dr. Dan Hagi
Phone
1 905-709-3177
Address
7900 Bathurst St #8
City
Thornhill
State
ON
Postal Code
L4J 0J9
Country
Canada
Website
https://www.dhsmilecenter.com/