Weber City, VA: Emmaus Medical and Counseling provides addiction treatments for substance abuse, assisting persons struggling with different drug addictions to start a new journey to sobriety. One of the drug rehab services is opioid addiction treatment, which aims at equipping the patient with the necessary skills and the motivation to start a journey to sobriety. As the opioid user may have severe withdrawal symptoms such as intense abdominal cramps, anxiety, depression, sweating, hallucination, and vomiting, the center uses medication-assisted treatment to reduce the severity of the symptoms. The treatment plans and faith-supported services they offer help support patients in their journey to sobriety and physical well-being.
The center has a Suboxone clinic, which uses prescription drugs to treat addictions, such as morphine, opioids, codeine, and heroin. To ensure the patient has enough medication without the new treatment having the same habit-forming effects as other substances such as opioids, the doctors administer Suboxone in doses. They also observe them to ensure the medical-assisted treatments work and assist the patient in reducing drug dependency and addiction. 
Besides MAT, the center offers a "whole person" approach as a component in therapy, addressing their dysfunctional thought process. Addiction counselors provide intensive counseling in a group setting or one-on-one. Other treatments available to substance abuse patients include 12-step programs, patient support systems, and faith-based approaches. 
The Rehab Center also offers behavioral therapies to assist the patient in identifying triggers and how to avoid getting back to drug use. One of the components of the treatments is a chance for them to be in group sessions where they learn how to develop meaningful relationships with other people, learn new ways to interact with people, and improve their communication skills. Through these lessons, they have a better chance of not using opioids as a coping mechanism. 
The center has inpatient and outpatient rehab programs to lay a firm foundation and ensure those struggling with substance use get the needed assistance. Patients with severe addictions are put in an inpatient rehab program, where they receive 24/7 supervision in a controlled environment. They also need to stay in the modern addiction center for 30 to 90 days. 
Others with mild addictions can get long-term care under outpatient rehab programs, which allow them to visit the facility for daily treatments. After the inpatient and outpatient programs, the center offers aftercare support, ensuring the patient has all the necessary tools to deal with triggers and avoid relapse in the long run. Patients can benefit from the center's group therapy and community support as part of drug treatment aftercare. 
Emmaus Medical and Counseling is located at 2834 US Hwy 23 n, Weber City, VA, 24290, US. Patients can contact the center at 276-885-0190 for addiction treatments and other services. Visit the rehabilitation center's website for more information. 
Media Contact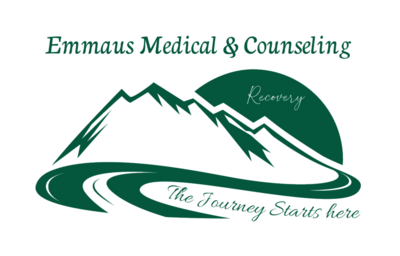 Company Name
Emmaus Medical and Counseling
Contact Name
Chip Backus
Phone
276-885-0190
Address
2834 US Hwy 23 n
City
Weber City
State
VA
Postal Code
24290
Country
United States
Website
https://www.emmausmedicalandrecovery.com/weber-city