A study published in Nature on February 14 titled "Molecular map of the human blood-brain barrier reveals links to Alzheimer's disease" elaborated a novel method for isolating and analyzing the elusive cells of the blood-brain barrier (BBB), thereby expanding the current understanding of neuroscience in the brain. Relevant research demands are growing in tandem with the increasing number of breakthroughs in neurology fields. Creative Biolabs, as one of the initial streams of contract research organizations offering solutions regarding neuroscience research, built a sector giving research-use tools and reagents as well as first-rate technical support to global clients exploring related fields.
Creative Biolabs has bulk corresponding products that are categorized by ion types, such as calcium channels (CaVs), sodium channels (NaVs), and transient receptor potential (TRP) channels.
"Our calcium channel products are popular among researchers," commented a scientist, "especially voltage-gated calcium channels, a key sensor converting membrane potential."
For the studies on calcium channels, Creative Biolabs also provides calcium imaging tools (e.g. adeno-associated virus) to observe the concentration fluctuation of calcium ions in cells, tissues, or culture media, which apply broadly in investigating the calcium signaling of neural activities both in vivo and in vitro.
Product: pAAV-CAG-Flex-GCaMP6(S), pAAV-CaMKlla-GCaMP6f-P2A-nls-dTomato, pAAV-CaMKlla-GCaMP6f, etc.
"We organized the product catalog according to the category, cell type, system, and disease areas to streamline the process for product screening," added by the scientist, "usually who comes to our online shop for the first time could locate the desired product quickly under the guidance of our navigation bar."
In addition to the in-stock products, Creative Biolabs also supports projects requesting customizing kits, culture media, recombinant proteins, antibodies, or small compounds for neurological research use.
Web: https://neuros.creative-biolabs.com/ 
About
Creative Biolabs is the first company to offer a full range of high-quality products in the neuroscience research sector, including antibodies, proteins, cell lines, cell culture tools, and modulators, all in one place. Through its global operation networks, Creative Biolabs has been dedicated to servicing life science research clients all over the world. Every part of the neuroscience discipline is covered by the bespoke services that will give a cutting-edge platform with integrated resources and enormously speed up the process of neurology research.
Media Contact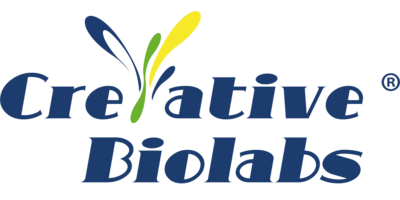 Company Name
Creative Biolabs
Contact Name
Candy Swift
State
New York
Country
United States
Website
https://www.creative-biolabs.com/natural-autoantibody/