Based on the highly efficient submarine leadership model, 'The Submarine Way' system is infused with a combination of talent-based leadership from a former Gallup Workplace Consultant along with the business expertise of a senior executive in Fortune 300 companies. This inclusive leadership system is unique enough to have received a published patent.
The system utilizes 4 Steps which include Assessment, Coaching Individuals, Coaching and Training Teams, and finally Reinforcing New Behaviors. These 4 steps surfaced from the secret world of submarines to fully develop key people, drive inclusion in an organization and drive KPIs such as profitability, retention, and productivity.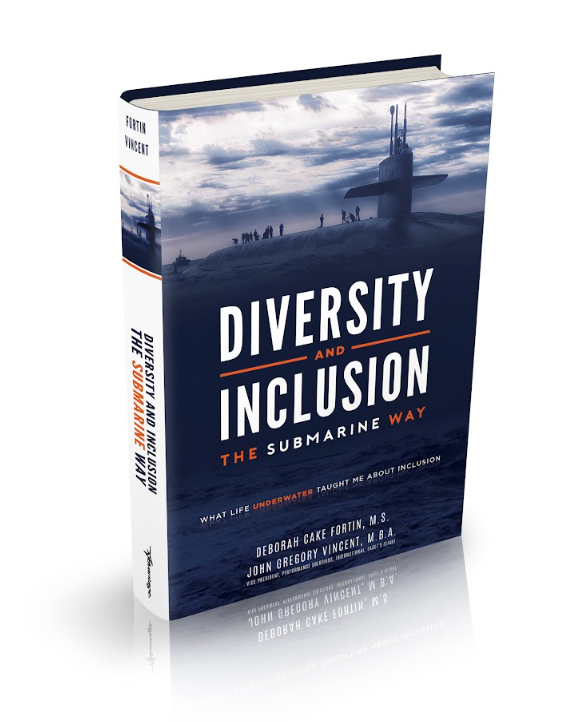 Additionally, 'The Submarine Way' often utilizes 2 books written by the founders and chooses from a catalog of over 3 dozen programs that can be delivered in varying lengths and formats (including onsite or virtually) depending on the needs and goals of an organization.
5-Star Testimonials Include:
"The Submarine Way has helped us streamline processes and engage our executives in a much more collaborative and therefore effective way. Their talent-based system has led to a 15% increase in client engagements and a 10% year-over-year revenue growth." 
"The Submarine Way is now in its second year of work with us. They focused on both horizontal and vertical talent-based cross-functional engagement in year one. Their guidance was a major reason we enjoyed 20% top-line revenue growth year over year and our retention numbers stayed level despite nearly doubling our staff."
About 'The Submarine Way,' a Genesis Group, LLC
Founded by Deborah Cake Fortin in 2017 after the success of her best-selling book 'Diversity and Inclusion The Submarine Way', with a mission to create more vibrant, diverse cultures through talent-based, inclusion-focused, and mission-oriented leadership development.
Holding to a core value and belief that 'all' are better than' one', Equity, Inclusion, and Diversity are so much more than the right thing to do, but a powerful business strategy to outperform the competition.
About John Vincent
John Gregory Vincent is the co-founder and principal advisor for The Submarine Way. He is a 20-year veteran of the Navy's Submarine Force retiring as a Command Master Chief.  
As a former workplace consultant for the prestigious Gallup Organization, John received the Delivery Excellence Award honoring him as the highest, client-rated, consultant and coach in the world.  
"The ultimate equity is talent, inclusion is defined as interdependent collaboration and when this becomes part of your core culture diversity thrives. E, I & D done properly is the most powerful leadership development approach and therefore your most powerful driver of KPIs," according to John.
Media Contact
Company Name
The Submarine Way a Genesis Group LLC
Contact Name
John Gregory Vincent
Phone
(843) 468-0470
City
Augusta
State
Georgia
Country
United States
Website
https://www.thesubmarineway.com/