Oakland, CA: Fentons Creamery has been making delicious ice cream sundaes for generations. While the diner continues to expand its menus, its handcrafted Black & Tan ice cream Sundae, which Melvin Fenton invented, remains unmatched. This exquisite treat, made from different ice cream flavors and toasted Almonds, is perfect for anyone seeking respite from the scorching California weather. 
In addition to the 30 flavors of ice cream and the colossal sundaes, the diner has a long list of crowd-pleasing fare. Patrons can enjoy popular offerings, such as a burger on a toasted sesame bun, a grilled cheese sandwich made with sourdough bread, or the restaurant's delightful fresh crab salad sandwich paired with a thick shake. 
Customers can also order customized cakes at Fentons Creamery locations in Oakland and Vacaville. The restaurant is adept at preparing cakes for various occasions, whether a birthday, anniversary, graduation or any other milestone worth celebrating. Much like their ice creams, these made-to-order cakes are visually stunning with decorative toppings and, more importantly, delicious and crafted explicitly to the customer's liking.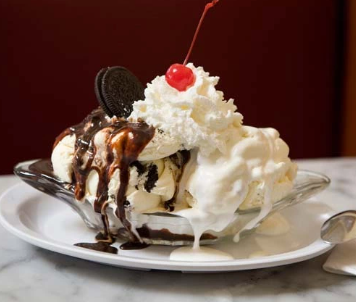 "First time I was visiting with my wife," noted a customer. "I came with friends who live in the Bay area. Friendly, fast service. Warm and welcoming atmosphere. Clean and comfortable establishment. Ice cream is fantastic – a really noticeable difference between "store-bought" and other brands. We enjoyed our visit very much. As time and weather permits, we will definitely be back! Great work, staff, and store; you have a real gem in this place!"
Besides offering an extensive menu, much effort is put into the preparation stages. First, the restaurant sources its signature toasted almonds from local roasters, meaning each batch is roasted to Fentons Creamery's specifications. The restaurant also works closely with dairy providers in California to ensure the cream used in their products is high in calcium, protein and has a sweet and rich taste. 
The team also makes super-premium ice cream using high-content butterfat matched to each flavor. Unlike factory-produced ice creams – with over 50% injected air – the restaurant handcrafts everything to ensure the ice cream blends naturally with air. This process results in a product that is dense, textured, and boasts a perfect flavor.
In addition, Fentons Creamery prides itself on exclusively using premium ingredients to prepare its ice cream and other delectable treats. To guarantee this, the restaurant has established reliable partnerships with reliable suppliers such as Guittard Chocolate and C&H Sugar. And as a result, every hand-crumbled Oreo, candy, fresh fruit, and other ingredients are of the highest caliber. 
Fentons Creamery is located at 4226 Piedmont Avenue, Oakland, CA, 94611, US. Customers interested in trying out the diner's ice cream sundaes can contact the parlor at (510) 658-7000. Visit the website to explore the extensive menu or order any of the restaurant's offerings. 
Media Contact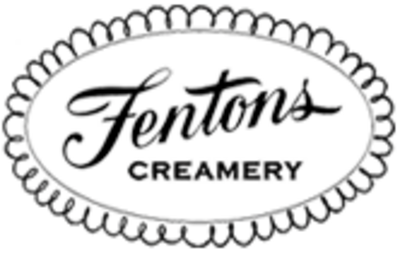 Company Name
Fentons Creamery
Contact Name
Scott Whidden
Phone
(510) 658-7000
Address
4226 Piedmont Avenue
City
Oakland
State
CA
Postal Code
94611
Country
United States
Website
https://www.fentonscreamery.com/oakland-american-restaurant