Calgary, AB – Flawless Laser & Body Sculpting has been providing beauty and cosmetic services to Calgary, AB residents since opening in 2012. Over the years they have continually provided their clients the highest quality cosmetic and medical aesthetic services, while staying on top of the latest technology and beauty techniques to meet their clients' needs. As a leading medical spa in the area, they provide proven, tested, and approved solutions that improve clients' look and self-esteem. They offer Botox and Dysport injectables, which are used to lessen the activity of the facial muscles responsible for frown lines around the eyes, nose, and mouth.,.Their Botox injectables have proven effective in addressing common aging issues like thick lines that develop on the forehead and between the eyebrows, as well as crow's feet.
As a customer satisfaction-oriented establishment, Flawless Laser & Body Sculpting ensures that all clients have access to personalized services delivered by medical aesthetic professionals with years of experience. Clients can expect to enjoy a free consultation service with a top Registered Nurse Medical Aesthetic specialist at the beginning of their service at the clinic. Clients can also expect to have an honest conversation about their aesthetic and cosmetic needs, get a personalized treatment plan that addresses their specific complaints, as well as a follow-up to ensure proper progress monitoring.
In addition to their Calgary Botox and Dysport injectables, clients at Flawless Laser & Body Sculpting can also experience the effectiveness of lip filler and dermal filler for incredible results. Their spokesperson said: "We only use the best dermal filler in Calgary for everything from fabulous lip fillers, to cheek filler and even jawline filler for enhanced definition. Our dermal filler products are Restylane, Revanesse, and Teosyal to give you the fresh look you desire while retaining all of your natural beauty."
Clients are also welcome to the medical spa to try out their Platelet Rich Plasma (PRP) service, which offers effective treatment for common conditions like wrinkles and fine lines, hyperpigmentation, hair loss, uneven skin texture, dark spots and sun damage, acne scarring, grey or dull skin tone, and eye bag or dark circle skin rejuvenation. Those interested in a more cosmetic procedure and improved appearance can also leverage additional services like non-surgical face-lifts and laser skin resurfacing to achieve their desired look.
Flawless Laser & Body Sculpting helps clients reduce deep forehead lines, reduce pore size, tighten and reduce wrinkles and saggy skin, tighten and lift eyes and brows, tighten and lift saggy jowls or double chin with their non-surgical face-lift treatments. The procedure also helps to reduce crow's feet wrinkles around the eyes, firm and tighten the skin around the eyes, reduce bags and dark circles, and more.
Visit Flawless Laser & Body Sculpting at 1922 9 Ave SE #12, Calgary, AB, T2G 0V2, to enjoy laser medical aesthetic services like, laser hair removal, Non-Surgical Laser Face-Lift, and Venus Viva laser skin resurfacing. Call them via 403-264-5200 or visit their website for more information.
Media Contact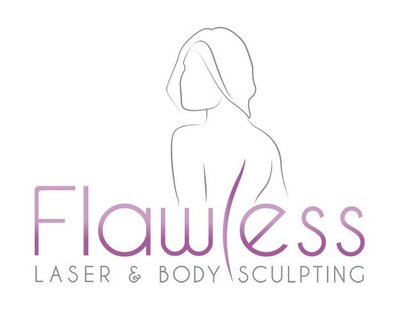 Company Name
Flawless Laser & Body Sculpting
Contact Name
Gili Levant
Phone
403-264-5200
Address
1922 9 Ave SE #12
City
Calgary
State
AB
Postal Code
T2G 0V2
Country
Canada
Website
http://www.flawlesslaser.ca/