Webster, NY – Not only is carrying around too much weight uncomfortable but also damaging to an individual's overall health, whether it's caused by disease or lifestyle choices. With high obesity rates in America, there has been a rise in health problems such as diabetes, heart disease, stroke, and different types of cancer. To help individuals lose weight, Goshorn Chiropractic and Wellness Center, a chiropractic wellness center, is dedicated to improving the wellbeing of patients across the board. 
For the majority of people, the idea of losing weight and healthy eating refers to a boring lifestyle that requires a lot of sacrifices. However, Goshorn Chiropractic and Wellness Center has a weight loss program called Nourish Custom Nutrition that seeks to demystify this belief. The weight-loss specialist has decades of clinical experience and is well trained in nutrition to offer a wealth of resources, information, and support to help clients reach their weight loss and healthy eating goals. 
Whether a patient desires to lose weight, maintain healthy eating habits, or transform their nutritional health, they can find customized resources at Goshorn Chiropractic and Wellness Center that suit their specific needs. The weight-loss specialist starts with a state-of-the-art body composition monitoring system that gives an accurate picture of a patient's physical and nutritional level. The system serves as a blueprint for recommending a proper weight loss service. 
In our way of guiding a patient's nutritional health, we focus on each patient's age, orientation, disease, medication, and other factors to help them reach their goals without deprivation. The weight-loss specialist continues to learn about current clinical and nutrition techniques by frequently attending conferences on dementia, weight loss, cardiovascular disease, diabetes, and GI health to ensure quality services.  
Goshorn Chiropractic and Wellness Center also offers non-invasive body contouring weight loss services using Contour Light, an advanced aesthetic treatment technology that reduces unwanted fat on the chin, thighs, abdomen, arms, and buttocks. Contour Light produces up to 100times more light energy compared to other systems in the market. 
The weight loss technology opens up the fat cells in problematic areas, liquefies the fat, causes the fat cells to shrink, speeds up metabolism, and accelerates fat burning. Once the fat cells have been stimulated, they release triglycerides into the lymphatic system, reducing the circumference of a patient's body. The Contour Light treatment is pain-free with no discomfort or heat, making it safe for the patient and the technician. 
To learn more about the Webster chiropractor or their weight loss services, visit their website or call +1 (585) 671-0934 to schedule an appointment. Goshorn Chiropractic and Wellness Center is located at 725 Ridge Rd, Webster, NY, 14580, US. 
Media Contact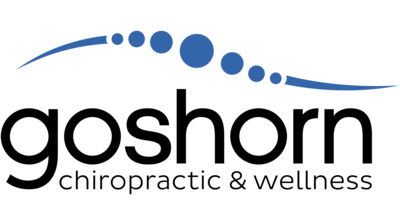 Company Name
Goshorn Chiropractic and Wellness Center
Contact Name
Amy Braband
Phone
+1 (585) 671-0934
Address
725 Ridge Rd
City
Webster
State
NY
Postal Code
14580
Country
United States
Website
https://goshornchiropractic.com/