Valuations VIC, a renowned valuation firm, proudly provides top-notch property valuation services to residents, businesses, and property owners across Australia. 
Valuations VIC, a trusted and renowned valuation firm, continues to solidify its position as the go-to destination for property valuation services across Australia. With a stellar track record spanning over two decades, this company has become synonymous with accuracy, reliability, unrivaled expertise, and utmost professionalism.
For homeowners, obtaining a residential property valuation is pivotal for effective future planning and maximizing home value. Valuations VIC's residential property valuers hold unique qualifications in determining fair market value. Adhering to Australian Property Institute (API) standards, they conduct thorough assessments considering property attributes, location, and the broader market. These licensed valuers are accurate across all residential property types, including development sites, apartments, duplexes, and villas. They can provide detailed reviews that empower homeowners to identify potential improvements that enhance property value.
Additionally, Valuations VIC provides essential support in various situations involving official applications or legal disputes. Its specialized services in divorce settlements, insurance claims, and estate planning prove to be of immense value. The home valuation reports offered by the company carry legal validity, serving as vital resources for banks and financial institutions when processing loan applications. This advantage enables homeowners to secure more favorable loan terms or rental agreements, thereby strengthening their position within the market.
Valuations VIC's expertise extends to commercial property valuations, where its team of specialized certified valuers excels in assessing a diverse range of commercial properties. From office buildings to service stations and medical centers, their comprehensive valuations serve as invaluable tools for clients involved in buying, selling, leasing, legal proceedings, tax considerations, and strategic business decision-making. The valuers evaluate both the physical characteristics of the property and its income-generating potential, providing clients with a comprehensive understanding of their commercial assets.
The firm's extensive range of valuation services also cater to diverse needs including plant & equipment, building insurance, capital gains tax, compensation, current market value, mortgage security, retrospective valuations, deceased estate valuations, and more. This broad range ensures that clients can rely on the firm as their trusted source for reliable valuations across various sectors and scenarios. 
One of the critical strengths of Valuations VIC is its ability to provide prompt and accurate reports without compromising on quality. Its senior property valuers leverage their local expertise and extensive experience to conduct efficient and precise valuations. They prioritize client satisfaction and deliver efficient turnaround times without compromising accuracy or honesty. Backed by decades of experience, these valuers adhere to the standards set by reputable government authorities and professional organizations. This commitment ensures clients receive accurate and reliable valuations aligned with industry best practices and regulatory requirements.
To learn more about the services offered, follow Valuations VIC or visit the firm's website. Valuations VIC is located at 20 Bennetts Lane, Melbourne, VIC, 3000, AU. To schedule a consultation, contact their team at (03) 9021 2009. 
Media Contact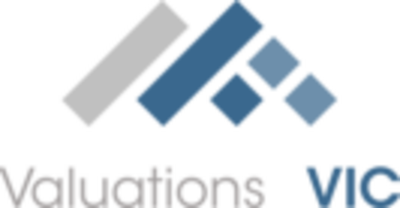 Company Name
Valuations VIC
Contact Name
Andrew Matherson
Phone
(03) 9021 2009
Address
20 Bennetts Lane
City
Melbourne
State
VIC
Postal Code
3000
Country
Australia
Website
https://www.valuationsvic.com.au/