Houston, TX – IS&T IT Services has a reputation for being one of Houston's finest managed IT solutions and services companies. They have been in business for years and have continuously and proactively addressed clients' ongoing IT management and support needs. Aiming to offer more to their clients and community, they have expanded their services and now offer Search Engine Optimization and Website Design services.
Announcing their Search Engine Optimization, SEO, department, the company's spokesperson noted that the department will be in charge of helping clients and businesses scale up their online marketing efforts, making sure that each client and their businesses get seen and heard online.
Scott Lard, the IS&T spokesperson, added: "Regardless of a business's size or the industry in which it operates, ranking high on search engines like Google should be a top priority for every company. We can help you get there. It is no surprise that search engines are the main way in which businesses are found by potential clients. However, unlike traditional advertising methods, ranking high on a search engine is more organic in nature, and as a result, more complicated to achieve. Businesses looking to increase their web traffic and get more visibility and visitors via search engines must prioritize professional search engine optimization."
The new IS&T division specializes in all types of SEO to meet their clients' needs, including local SEO solutions that are ideal for local and small businesses that operate in a single location. The team will help businesses set up and optimize their Google Business Profile, amongst other strategies, for local visibility and relevance. The SEO experts also offer regional SEO services that optimize the client's website and online properties to rank higher on search engines. Their regional SEO service is perfect for businesses that run state-wide.
Businesses that have locations or those whose products or services spread nationwide can take advantage of their National SEO services, while businesses that fall into different categories can enjoy the company's hybrid SEO solutions. Owners who already have an in-house marketing team can also leverage the company's SEO consulting services to bring their team up to speed on the latest strategies in the online marketing space.
IS&T IT Services will be pairing its new SEO service with existing solutions like website design and management to ensure the best results for clients. Interested business owners, brands, and individuals who wish to scale up their marketing efforts and accelerate business success can get in touch via phone at (713) 622-3443. For more information, IS&T IT Services is located at 15115 Park Row, Suite 175, Houston, TX 77084, US, and can be reached via their website.
Media Contact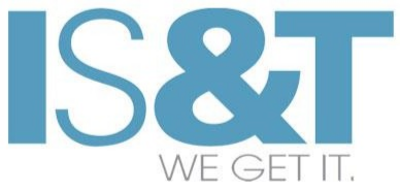 Company Name
IS&T IT Services
Contact Name
Scott Lard
Phone
(713) 622-3443
Address
15115 Park Row, Suite 175
City
Houston
State
TX
Postal Code
77084
Country
United States
Website
https://www.is-t.net/