Englewood, FL – As a premier digital marketing agency for attorneys in Florida, Legal Marketing Strategy Pros creates unique marketing strategy plans tailored to each law firm's circumstances and needs to get more traffic, leads, clients, and profit. 
Currently, law firms in Florida and across the US rely on digital marketing channels for more cases and clients in their niches. For this reason, law firms have been devoting ample resources to internet marketing to be seen on local/national search engines. Legal Marketing Strategy Pros works exclusively with law firms to create a strong client base with SEO, social media, and paid ads. 
The agency comprises a team of digital marketing experts who leverage their skills, knowledge, and experience to establish a law firm's local authority online and offline. They use a multifaceted approach to balance crucial digital marketing factors and create a viable system that helps law firms scale. With the knowledge that the majority of local customers use the phrase 'near me' on search engines, Legal Marketing Strategy Pros provides Local SEO for lawyers to promote their brands and reach a wider audience. 
According to the agency, cultivating an engaging web presence involves specifying a category to make it easier to create a site's title tag and a brief description. This is important since Google uses distance, prominence, and relevance to rank law firms in search results. With this information, Legal Marketing Strategy Pros uses Google my Business optimization and content marketing to increase search traffic. 
Legal Marketing Strategy Pros also provides comprehensive digital marketing using Facebook ads. The platform offers a wide-reaching platform that appeals to potential customers before they search for a law firm. With Facebook's marketing infrastructure and advertising, digital marketing experts can propel a brand to relevance. They also specialize in Facebook retargeting, Google ads, and law firm rebranding. 
The agency recognizes that law firms need well-designed websites to convey their values, perspectives, and services to potential customers at first glance. For this reason, the website developers at Legal Marketing Strategy Pros use WordPress, a modern and easy-to-use platform for a firm, its visitors, and content creators. During the development process, they integrate a law firm's social media, craft a personalized website template, and create search-friendly pages. 
Legal Marketing Strategy Pros was founded by Attorney Michael Goldstein, who practiced bankruptcy law for over 15 years. With this knowledge and experience in the industry, he provides practical insight into the factors a law firm needs to get the type of cases they need for their niche. From his years of experience and a passion for digital marketing, Mr. Goldstein has authored two books on the subject of digital strategies that speak on getting ranked on Google and methods of turning Facebook into a digital billboard for law firms.
Learn more about Legal Marketing Strategy Pros by visiting their website. Attorneys interested in improving traffic, leads, and profit can call (941) 404-1370 to schedule an appointment. The agency is located at 25 St. John Blvd, Englewood, Florida, 34223, US. 
Media Contact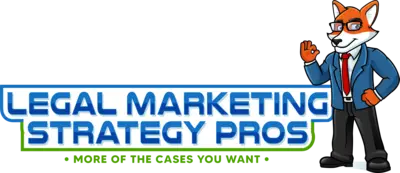 Company Name
Legal Marketing Strategy Pros
Contact Name
Michael Goldstein, Esquire
Phone
(941) 404-1370
Address
25 St. John Blvd
City
Engelwood
State
Florida
Postal Code
34223
Country
United States
Website
https://legalmarketingstrategy.com/