Broadway, VA – Living Waters Freedom Initiative (LWFI) is devoted to building capacity and creating genuine communities for veterans and their families through peer-to-peer interactions. The organization sets itself apart from many others who claim the same goals by ensuring that they remain true to their mission of helping the veteran community.
Describing Living Waters Freedom Initiative, (LWFI) their founder, Travis Coyle said: "I have walked alone through isolation and other effects of war. I survived a gunshot to the head by my own hands because I thought that was the only way out so I truly understand the pain of hopelessness. My road to recovery has shown me that hopelessness can be overturned. My driving passion is to make sure no serviceman or servicewoman will walk alone as I did. My mission is to establish peer support groups in all 50 states! Peer-to-peer interactions help with the transition from military to civilian life as well as taking the initiative to face life within a community."  
LWFI has selected a new CEO, Jay Roderick and COO, Steven Wheelbarger.  Jay Roderick, a retired Nuclear Submariner turned Biotech Executive, plans to set strategy and deliver an actionable plan to achieve the mission.  He accepted the position in Feb 2022 and states: "I joined LWFI because we are "boots on the ground", we aren't raising money to pay ourselves and hire volunteers; we are raising money to utilize it to help Vets.  We know that beyond the peer-to-peer interactions, our Vision is that LWFI will help Vets to Health, Vets to Home, Vets to Work.  I plan to leverage my diverse career and connections to help deliver our goals!  The Vision of success is that LWFI becomes Vets Helping Vets all over the country; the peer-to-peer communities we build will have the resources to execute the mission and vision of helping Vets find health, find suitable living and have sustainable jobs."
The COO, Steven Wheelbarger will lead all Operations of the entire organization overseeing the execution of the plans, procedures, and directives approved at the corporate level.  With 23 years in the Marine Corps, Steven has the discipline and leadership to get the job done!  His main focus currently is establishing the peer-to-peer groups, finalizing the chapter structures and ensuring that resources are available for the chapter leadership to succeed. 
Having been accredited by the IRS as a 501C3 Charity [844209711] since April of 2020, Living Waters Freedom Initiative has made progress that transcends its age. Speaking on their Veterans Across America campaign, the spokesperson said: "This is a campaign to plant a seed of hope and create national impact through a "grassroots" approach. LWFI will be road-tripping across the United States, holding rallies to promote brand awareness in efforts to combat veteran suicide. Staying true to one of our guiding principles, "Change Starts Where You Are."
Living Waters Freedom Initiative is calling on all interested persons to join their cause in creating a suitable, welcoming, and accepting community for servicemen and servicewomen. Their Veterans Across America drive aims to touch more lives, and this year, they will be "traveling from coast to coast to spread the word and grow the community." Ahead of the travel plans, the veteran support organization will host several events and provide opportunities for everyone to get involved.
Their journey through the events will be documented on their social media pages, where interested parties are welcome to like, comment, and share to others. The veteran 501C3 welcomes donations from all interested individuals, groups, and corporations.
The veteran non-profit will be hosting its Fundraising Gala on March 19th at the Horizons Edge Sports Complex located at 325 Cornerstone Ln, Harrisonburg, VA 22802. The event starts at 4:30 pm with a ticketed entry at $45. Attendees can expect to be treated to a wonderful time with like-minded people who share the same passion for veterans and giving back to the community. Entertainment will be in the form of live music by Spencer Hatcher and Live Auctions.
For more information on donating or being a part of future events, contact Living Waters Freedom Initiative via phone at 540-908-0022 or visit their website at https://lwfigroup.org/.
Media Contact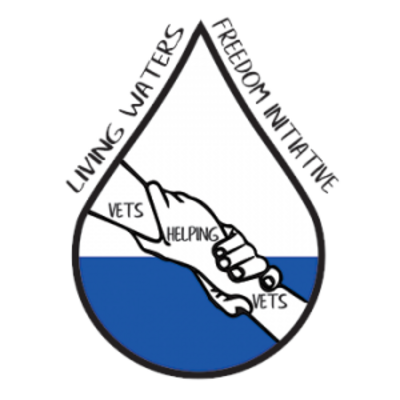 Company Name
Living Waters Freedom Initiative
Contact Name
Travis Coyle
Phone
540-908-0022
Address
PO Box 1932
City
Harrisonburg
State
VA
Postal Code
22801
Country
United States
Website
http://lwfigroup.org/