As a business coach with 16 years' experience as a mid-sized company CEO, the author of two published books and focused on business development, Martin Harshberger consults with manufacturing, distribution, and service companies from $5MM to $50MM, to increase sales, increase margins and improve cash flow. 
He has worked with clients on business development strategy, M&A projects, transition planning, and preparing their companies for, and through obtaining funding. Martin has contacts in asset-based lending, SBA and USDA lending.
He is a pioneer of 3rd party logistics, one of the first to couple repair and refurb to overnight delivery, and worked with some of the largest companies in the US to outsource return logistics to us. In one case, he was able to reduce spare parts inventory by 60% for a large tech company. 
Martin says, "I recognize that many companies are having difficulty developing sustained business growth in an increasingly competitive market. We specialize in business development strategy resulting in sustained and repeatable business growth." 
About Martin Harshberger
With over 40 years' experience from turnarounds for a large Fortune 500 company to starting and running his own companies, Martin Harshberger founded Measurable Results LLC 17 years ago.  
Before this, Martin founded and ran a value-added logistics company that was named to the Inc. 500 in their seventh year of business. He spent 16 years as a mid-tier CEO and experienced first-hand the issues and opportunities most business owners face.
Utilizing all the expertise he gained over the years (see case study below), Martin's services are especially helpful to those business owners, founders and CEOs who: 
Lack a clear vision not only for the company but personally or want clarity about what the business must provide to allow the owner to transition to the lifestyle they want.
Experience shifting priorities resulting in low sales growth, increased costs, and high employee turnover.
Are frustrated by the true cost of "business as usual," which results in profitability and cash flow instability.
Are additionally frustrated that they aren't generating a consistent ROI on capital and human resources.
Feel they've wasted time and money on "one off" programs to address the current hot spot in the past with no lasting results.
According to Martin, "These are a few of the more common issues I've seen in working with hundreds of companies. I worked with large companies to outsource logistics operations to my company. In doing so I got great insight to some of the issues they had. In working with other organizations as a consultant, I realized that regardless of size, companies face the same issues, it's just a question of scale." 
It's been shown that short-term programs fail to add lasting value, since there is unfortunately no 'magic bullet' to create a great company. This is the reason why it takes a deep understanding of where you are now, where you want to go, and importantly what you must do to get and stay there.  
Martin created Results Driven Strategy to help business owners, founders and CEOs to create value for themselves and their stakeholders. "Strategy plus execution equals increased valuation and better options," states Martin.
Case Study of Logistics Management Inc, a Previous Business Owned by Martin Harshberger That Highlights Expertise
Martin founded this company with a partner and developed the business concept, secured funding, and successfully grew the business from no sales in 1989 to over $50MM by 1997. The company was a unique supply chain management provider and was literally the first of its kind.  
They developed a proprietary software tracking system that was superior to any on the market at the time. Because of their pipeline visibility they were able to contract services with major computer OEM's and service providers. Several of their larger accounts included American Express Corporation, Canon Computer Systems, Apple Computer, Compaq, and Hewlett Packard. In 1994, they added a European subsidiary in Frankfurt, Germany which increased sales by $10M.
Media Contact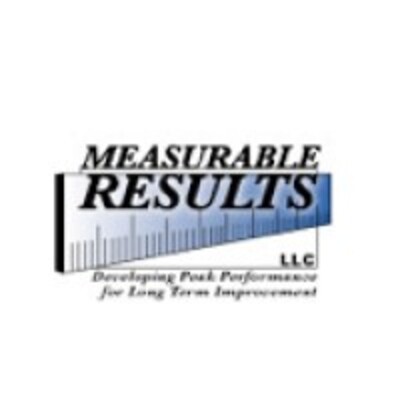 Company Name
Measurable Results LLC
Contact Name
Martin Harshberger
Phone
662-213-6990
Country
United States
Website
http://www.martinharshberger.com/