San Antonio, TX – Mary Jane's CBD Dispensary, which is a smoke & vape shop in San Antonio, has restocked its inventory of Delta 8 products. The dispensary now offers a wide array of CBD Delta 8 products for customers to choose from when they visit the store or browse their website. Announcing their newly restocked inventory, the dispensary's spokesperson noted that they are continuously working on making sure that customers have access to high-quality CBD and Delta 8 products that meet the highest industry standards.
Customers are encouraged to fill their Delta 8 Carts as they shop online and in-store to qualify for some of the amazing offers the dispensary has going on. Customers will now have access to a selection of Delta 8 Gummies that are activated when they touch the tongue. The Delta 8 gummies are absorbed into the body, and they kick off within minutes to give customers the desired feel and effect. Some of the Delta 8 gummies on the dispensary's shelf and website include MJ Delta-8 Gummies 25mg 10ct. – Assorted Flavor pack, MJCBD Delta 8+CBN Nighttime Gummies 500mg Mixed Berry, MJCBD Delta 8 Rainbow Gummy, MJCBD Delta 8 Gummy Squares available in 3 Flavors, MJ CBD Pink Lemonade Delta 8 Gummy 1000mg 10ct, and Mary Jane CBD Rainbow D8 Gummy 1000mg 10ct.
Customers interested in vaping can browse the dispensary's Delta 8 cartridge selection, including MJ Delta 8 Cartridge 900m – Assorted Flavors and MJCBD Delta 8 Cartridge 1000mg – Assorted Flavors. The dispensary also offers concentrates like Delta 8 Concentrates 1000mg, Delta 8 Joints in different flavors and types, and Delta 8 tinctures.
Customers who wish to purchase high-quality Delta 8 THC Products from the San Antonio dispensary are welcome to visit the dispensary's physical location, where they can ask questions from the friendly dispensary staff and get familiar with the store's picks. Newbies are also encouraged to visit the dispensary to discuss starter recommendations. Besides offering an in-store option for the ordering high-quality CBD products, busy customers now have an online option. They can visit the dispensary's website and browse through their products, enjoying easy online shopping that saves time and also reduces costs.
Mary Jane's CBD Dispensary San Antonio's physical store is located at 20711 Wilderness Oak Suite 107, San Antonio, TX 78258 US. Call 210-999-5556 to place orders on the phone or visit their website for a seamless online shopping experience.
Media Contact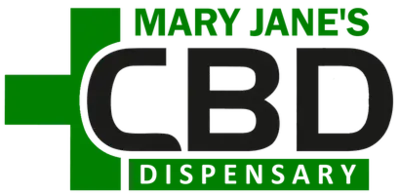 Company Name
Mary Jane's CBD Dispensary San Antonio
Contact Name
Alex Abdul
Phone
210-999-5556
Address
20711 Wilderness Oak Suite 107
City
San Antonio
State
TX
Postal Code
78258
Country
United States
Website
https://mjcbdd.com/pages/top-tobacco-cbd-vape-shop-on-wilderness-oak-in-san-antonio-tx