Laundry is an important part of maintaining personal hygiene, and that is why MegaWash Laundromat is expanding its services into Sparks, NV, and the surrounding areas. Announcing the expansion into the area, the company's spokesperson mentioned that they aim to help more people meet their laundry needs with ease while saving money and living hygienic lives. With the expansion comes a wide space where customers can come in to get their laundry needs done. Customers are allowed to do their laundry themselves or they can drop it off for the staff to handle.
At MegaWash Laundromat, the establishment maintains an eco-friendly process that ensures that the environment isn't harmed through the use of heavy cleaning chemicals. Customers can explore the different services and pricing available to improve their overall satisfaction. One of the commonest services chosen by customers is the self-service Laundromat package that allows them to wash whatever they want at great prices. Available in different pricing packages, customers can segment their laundry into loads and inquire about the cost of each multiple loads. All pricing has been designed to save customers more money as they wash more. Customers can also inquire about special packages and coupons during promotional periods.
When washing at the laundromat, customers can expect to feel at home with the presence of amenities like TVs, free guest Wi-Fi, snacks vending machines, and more. Customers can also meet neighbors and establish social relationships while doing their laundry. As a fully insured company, MegaWash Laundromat has a policy on lost or damaged clothes and other items. Affected customers can speak to any of the staff on duty to confirm the company's policy and how they can help.
Other than the self-service package, which is the most popular among residents of the area, MegaWash Laundromat also offers laundry pickup and delivery services to the community. This service was established to cater to the needs of customers who have become too busy or occupied to handle their laundry needs. The establishment provides a solution that handles this need, picking up customers' clothes and delivering washed items back to them in record time.
Speaking about their laundry pickup and delivery solution, the company's spokesperson said: "We encourage the members of our community who don't have time to do their laundry to experience our laundry pickup and delivery service. We have made the process smooth to eliminate stress and improve the quality of your life. All you need to do is schedule a pickup by calling us or through our website. You can leave instructions about your clothes and the pickup location. We will get to them, pick them up, wash, dry, and fold them while you handle other important things. Our laundry service team will deliver the laundered clothes to you in record time too. Save time and effort by contacting us for your laundry needs."
Customers can also choose the wash and fold drop-off laundry service offered by the company. The innovative service includes add-ons like laundry pick up and drop-off to allow customers to customize their specific needs. With this package, customers can choose to only enjoy delivery services after their clothes have been washed, dried, and folded. They can also choose to have their clothes picked up from a secure location while walking in to claim it at the end of the laundering process. Available in a range of customized options, customers can begin to enjoy the full worth of their money with no added stress.
Interested customers who wish to learn more about their Sparks office are welcome to visit the laundromat to experience what they offer. The establishment accepts all kinds of regular items and offers great pricing for all services rendered.
Assuring customers of quality washing and sorting, the spokesperson for the establishment added: "Customers can rest assured that the team here is experienced and knows the right thing to do. We will separate and sort your clothes for color, fabric type, and washing needs. We will wash the whites separately and match up socks in pairs to prevent issues. Our company has a standard practice that'll keep you happy. All you need to do is call us for pickups or come directly to our establishment."
MegaWash Laundromat is committed to keeping customers happy at all times. Visit them at 1040 El Rancho Dr, Sparks, NV, 89431, US to get started or contact them via phone at 7752348544. To schedule a pickup service, visit their website.
Media Contact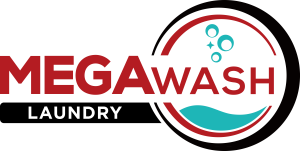 Company Name
MegaWash Laundromat
Contact Name
Michael Nemetz
Phone
(775) 234-8544
Address
1040 El Rancho Dr
City
Sparks
State
NV
Postal Code
89431
Country
United States
Website
https://www.megawash.org/locations/megawash-sparks/