Netify, part of The Network Union Limited and the largest UK distributor for BT business, is pleased to announce the comprehensive revamp of the company's BT Reseller Programme. 
The revamped Netify BT Reseller programme includes a significant expansion of Netify's admin team, the creation of a brand-new order portal, full on-boarding, training and support for new resellers. New resellers will also receive a custom BT-generated Reseller ID to track commissions and orders.
This strategic move is designed to empower businesses to resell Broadband, BT Leased Lines and BT Cloud Voice in preparation for the 2025 BT switch off of the traditional telephony network.
With the impending switch off, Netify's revamped BT Reseller Programme offers a timely opportunity for businesses to create a brand new revenue stream from one of the UK's most iconic brands. In addition, the company's new order portal is designed to be user friendly, providing a seamless experience for potential resellers.
"I've worked with Netify for a number of years as their BT Partner Manager, their processes and knowledge are exceptional. With the new portal and increase in admin, Netify is an ideal partner for any business looking to add BT Business services to their portfolio." – Paul Blacknell, BT Partner Manager.
More information about becoming a BT Business Reseller can be found here, while additional resources about becoming an EE Business Reseller can be found through this link. 
Alternatively, businesses interested in joining the Netify BT Reseller Programme can search 'Netify BT Reseller Programme' online or visit Netify's website for more information.
About Netify:
Netify, part of The Network Union Limited, is the leading distributor for BT business in the UK. With a strong commitment to innovation and customer service, Netify offers comprehensive solutions for businesses looking to expand into the telecommunication sector.
As the largest UK distributor for BT business, Netify brings unparalleled experience and expertise to the table. The company is committed to helping any company interested in becoming an Authorised BT Reseller by providing them with the tools and support they need to succeed.
Media Contact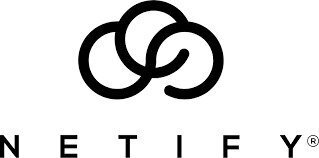 Company Name
Netify
Contact Name
Robert Sturt
Phone
0333 202 1011
Address
15 Upper King Street
City
Norwich
State
Norfolk
Postal Code
NR3 1RB
Country
United Kingdom
Website
https://www.netify.com/