Waterloo, IL – New Adventure Web Design & Digital Marketing is a leading internet marketing company for small business owners looking to dominate their service area and generate more revenue. They help small businesses improve their online visibility, thus generating more customer engagement, leads, inquiries, and sales.
Having been in business for some years, New Adventure Web Design & Digital Marketing has proven itself worthy through its results-focused approach. The company takes over all aspects of its client's internet marketing needs, ensuring they are well positioned in search and maps to beat their competition.
As part of its services, New Adventure Web Design & Digital Marketing helps business owners build fast, secure, and informative websites that address customer needs. They also help with Google Maps marketing, ensuring that business listings are set up correctly to enhance map visibility and improve customer visits to their businesses.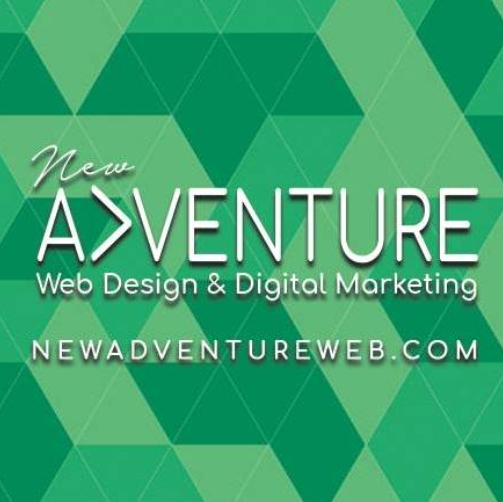 Other than its Web Design Services, the company also provides Business Profile optimization services to local business owners who have claimed their business profiles but aren't seeing the desired outcomes. They leverage their marketing experience to create and deploy customer-focused social media marketing solutions which put business owners in front of their target audience via social media pages.
Small businesses looking to scale their approach and offer online inventory services can also leverage the company's E-Commerce online store solution to bring goods and products closer to their customers.
Laura Griffith, describing how New Adventure Web Design & Digital Marketing is different from other marketing agencies, said: "We don't just build websites and call it a day like most of our local competitors. We go the extra mile to optimize it and ensure everything is set up for your success. Without optimization for Google, a website will be nothing more than a fancy digital paperweight. We not only design a highly engaging, fast-loading website for your business, but we also focus on Google Maps Marketing, digital brand building, content writing, link building, online review acquisition, and other strategies."
Small business owners looking to expand their services and coverage, generate more leads and phone calls, and widen their profit margin can leverage the transparent, results-oriented, and client-facing approach offered at New Adventure Web Design & Digital Marketing.
The company is accepting new clients and small businesses while providing a free assessment resource to help them uncover existing problems. Contact New Adventure Web Design & Digital Marketing via phone at (618) 340-9066 or visit their website. Their office is located at 6331 Edge Water Dr., Waterloo, IL, 62298 US.
Media Contact

Company Name
New Adventure Web Design & Digital Marketing
Contact Name
Laura Griffith
Phone
(618) 340-9066
Address
6331 Edge Water Dr
City
Waterloo
State
IL
Postal Code
62298
Country
United States
Website
https://newadventureweb.com/