Fort Worth, TX – As the legal use of cannabis products in Texas and nationwide grows, people find it hard to understand the compounds that work best for their lifestyles. The cannabis plant is smoked or consumed for relaxation, medical benefits, or recreational purposes. Panther Cannabis is a Fort Worth-based digital dispensary selling high-quality Delta, THC, HHC, and CBD products. 
The dispensary carries Delta 8 Gummies, vape carts, lollipops, drinks, brownies, moon rocks, flowers, and more made with psychoactive substances found in the cannabis plant. As one of the 100 cannabinoids produced naturally by the plant, Delta 8 products allow clients to experience mild feelings of euphoria, potential pain relief, and relaxation. Their Delta 9 products, on the other hand, are well sought after for their medicinal properties and intoxicating nature. They're popular among people with glaucoma, anxiety, low appetite, PTSD, insomnia, seizures, HIV/AIDS symptoms, muscle spasticity, or chronic degenerative conditions. 
Panther Cannabis sells various Delta 9 Gummies, honey sticks, shots, cookies, chocolate, resin, and caramels. While their Delta 8 and Delta 9 products are potent, the Delta 10 products are less intense, perfect for clients searching for a head buzz instead of a body high. The gummies, flavored flowers, carts, and disposables tend to be more uplifting and cerebral, suitable for daytime application for creativity or perspectives. 
Following the wild success of Delta 8 and 9 THC products, the industry has sought other less-known cannabinoids to diversify the marketplace. One of the newest CBD compounds, hexahydrocannabinol (HHC), induces less potent and psychoactive effects, unlike conventional THC products. HHC extraction from CBD includes extraction, distillation, and isolation before manufacturing in tinctures, vape carts, live resin, seltzer boxes, joints, pre-rolls, and other products Panther Cannabis carries. People using HHC products experience more energy, heightened senses, mild pain relief, and improved brain activity. 
Additionally, the dispensary sells hemp cat treats, dog bites, roll-ons, and a range of flavored CBD gummies. The team has included lab reports on their website with extensive information about the products, ingredients, license, accreditation, and analysis to ensure quality. 
The products at Panther Cannabis are 3rd party lab tested, natural, organic, gluten-free, and vegan. The team matches the manufacturer's website pricing and ships to all 50 states. Their pricing strategy allows them to offer clients' favorite brands in one place, whether they're purchasing edibles, flowers, oils, tinctures, pet treats, or accessories. The founders began in the cannabis retail industry of North Texas. Since they launched the online store, their priority has been to bring high-quality cannabis products to clients' doors that empower them to live healthy lifestyles. 
To shop, visit the dispensary's website. For inquiries about their products, privacy policy, return policy, terms, or shipping policy, contact them at info@panthercanna.com. Panther Cannabis is located at 2830 S. Hulen St. Suite 273, Ft. Worth, TX, 76109, US.
Media Contact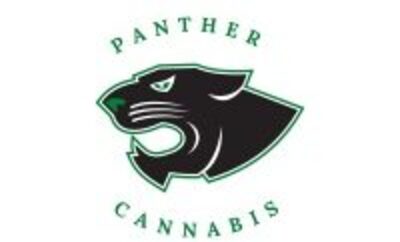 Company Name
Panther Cannabis
Contact Name
Anthony Georgive
Phone
2830 S. Hulen St. Suite 273
City
Ft. Worth
State
Texas
Postal Code
76109
Country
United States
Website
https://panthercanna.com/