A Top Rated Appliance Repair Services in Calgary
Calgary, Alberta – Home appliances are essential for families' day-to-day activities, keep houses clean and ordered, clothes neat, and preserve food more quickly and conveniently. There might be times when appliances do not work properly or stop working and may need maintenance or repair that could save some money from buying new ones. If homeowners have started to experience flickering power, increased energy build-up, chances are that one of their appliances needs to be checked and repaired as soon as possible.
Quality Appliance Repair Calgary Ltd is a leading appliance repair specialist in Calgary, Alberta, Canada, with years of professional experience offering home and business owners the best options to repair their appliances. The company offers efficient solutions when appliances cannot be fixed manually at home and require professional intervention.
Quality Appliance Repair Calgary Ltd uses a flat rate system when diagnosing the appliance's problem in question, waiving the call out for the total quote of the repair to let customers know the exact cost of the repair.
This Better Business Bureau accredited business prides itself on being one of the best rated in their field, in full compliance with authorities of the industry. This company features in the BlueBook, the Major Appliances Services National Price Guide (MASPG) endorsed by the MSA, NARDA, and United Servicer's Association.
Premier Major Appliance Repair Services in Calgary and its Surroundings
Quality Appliance Repair Calgary LTD is available for dishwasher repair to avoid malfunctioning to lead to other aggravations; washer and dryer repair if they are not draining or heating, or in case that washer stops spinning, making a loud noise, or presenting other signs of malfunctioning.
Other appliance services handled by these specialists are fridge repair, taking care of fridges that are leaking, not cooling or freezing items, have broken ice makers, fridges not running after being transported, or forming frost. Likewise, stove and oven repair services are also available for timer and temperature gauge problems, door opening and closing problems, and power supply issues.
To offer transparent Calgary appliance repair services and a hassle-free customer experience, Quality Appliance has an automated system that sends a message to clients' phones and emails to confirm the time and date of repair appointments to ensure that they are not missed or forgotten and to avoid keeping clients waiting.
Contact Information
Those looking for professional appliance repair services in Calgary, Chestermere, Langdon, Strathmore, and as far north as Red Deer may contact this specialized team from Quality Appliance Repair Calgary LTD appliance repair services at (403) 305-5161. Their offices are headquartered at 1334 13 Ave SW, Calgary, Canada, but they have a fleet of well-maintained units fully equipped with a large inventory of parts to repair all types of appliances, irrespective of their makes and model. To learn more about the services offered by this prestigious company, visit their website.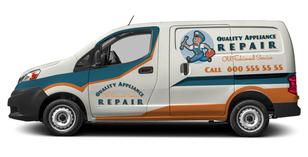 Media Contact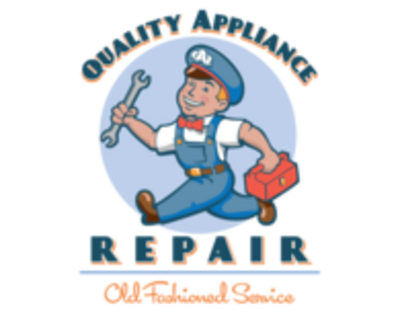 Company Name
Quality Appliance Repair Calgary LTD
Contact Name
Trent Modrall
Phone
(403) 305-5161
Address
1334 13 Ave SW
City
Calgary
State
AB
Country
Canada
Website
https://www.calgaryappliance.com/