Jacksonville, FL – Rick Waychoff established Waychoff's Air Conditioning with the aim of offering AC solutions to homes and businesses around the Jacksonville, FL, area. Rick, supported by his team, has specialized in AC maintenance, among other AC services.
Rick and his team only offer professional AC maintenance services to homes so that homeowners do not experience the stress of faulty AC appliances. They also save clients from paying high energy and utility bills caused by ineffective and inefficient AC systems. Their maintenance is also in line with most manufacturers' warranties that demand owners to have their AC regularly checked.
With an affordable annual energy savings agreement from the professional, clients will have an analytic and functional examination of their AC systems. This plan entails one free diagnostic on working controls that shut down whenever it senses an error to protect the system. All wiring connections are tightened to prevent damage to the main components and confirm the lubrication of motor bearings. Waychoffs' AC maintenance plan also includes cleaning of condenser coils to prevent extreme wear and alignment of fan blades to avoid unwanted unit vibration.
Their AC system testing includes blower motor, heat strips, safety switches, relays and capacitors, refrigerant pressures, coil temperatures, voltage, compressor and fan motors, and overall system heating and cooling performance. Moreover, they have designed maintenance plans for commercial establishments. These assist enterprises in meeting some of their objectives and goals, which include low energy costs resulting from efficient and operational HVAC systems. On top of this, they protect the equipment and strive to make clients and employees comfortable at the facilities.
"Our performance is always outstanding with each job that is thrown our way. We stay ahead of the curve by keeping tabs on everything that changes within the industry. Our technicians are continually learning about the new applications that can be used and how we can keep our artistry impeccable." States Waychoff's Air Conditioning representative regarding their AC maintenance services.
In addition to their maintenance services, Rick and his NATE (North American Technician Excellence) certified team offer emergency AC repair services, even on weekends and public holidays, to homes and businesses around the Jacksonville, FL, area. In comparison to their maintenance services, the residential and commercial repairs address AC failures reducing costs and expanding their lifespan and in a prompt manner.
Waychoff's Air Conditioning is a certified Amana and Bryant dealer, supplying and providing HVAC installations and replacements. The company also sells and installs EPA-approved indoor air cleaners and purifiers products, including UV light or germicidal lamps. Other AC services offered include air duct cleaning and fiberglass insulation installations.
To schedule an appointment or learn more about their AC maintenance, installations, and repairs, visit their website. Call them at (904) 674-6814 for emergency repair services. Waychoff's Air Conditioning is located at 6929 Phillips Pkwy Dr S, Jacksonville, FL 32256 US.
Media Contact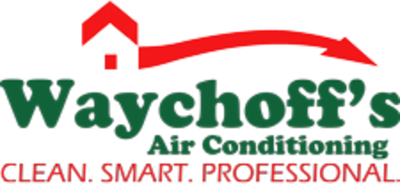 Company Name
Waychoff's Air Conditioning
Contact Name
Rick Waychoff
Phone
(904) 674-6814
Address
6929 Phillips Pkwy Dr S
City
Jacksonville
State
FL
Country
United States
Website
https://www.waychoffsac.com/