Wildflowers getting ready to bloom in the still uncertain weather. Flowers and fruit trees are budding. Pink cartoon bunnies popping up in Denver stores as real rabbits nurture new babies in their burrows. Tiny speckled eggs warm in nests under mommy sparrows while rows of chocolate eggs multiply on the shelves. Spring is almost here.
The celebration everyone calls Easter—the Spring festival of fertility and fruitfulness and life returning—has existed for millennia under various names across multiple cultures. At Zen'd Out Massage Spa, they like to offer their own magic ingredient to the festivities—relaxation. As winter recedes, the weather brightens, and days lengthen, it's time to uncramp bodies, stretch out, and breathe. "Deep relaxation opens our minds and bodies to the year's possibilities," says Maria Acuna, Owner, and Senior Therapist at Zen'd Out. "We want our clients' bodies and spirits to match the season and blossom."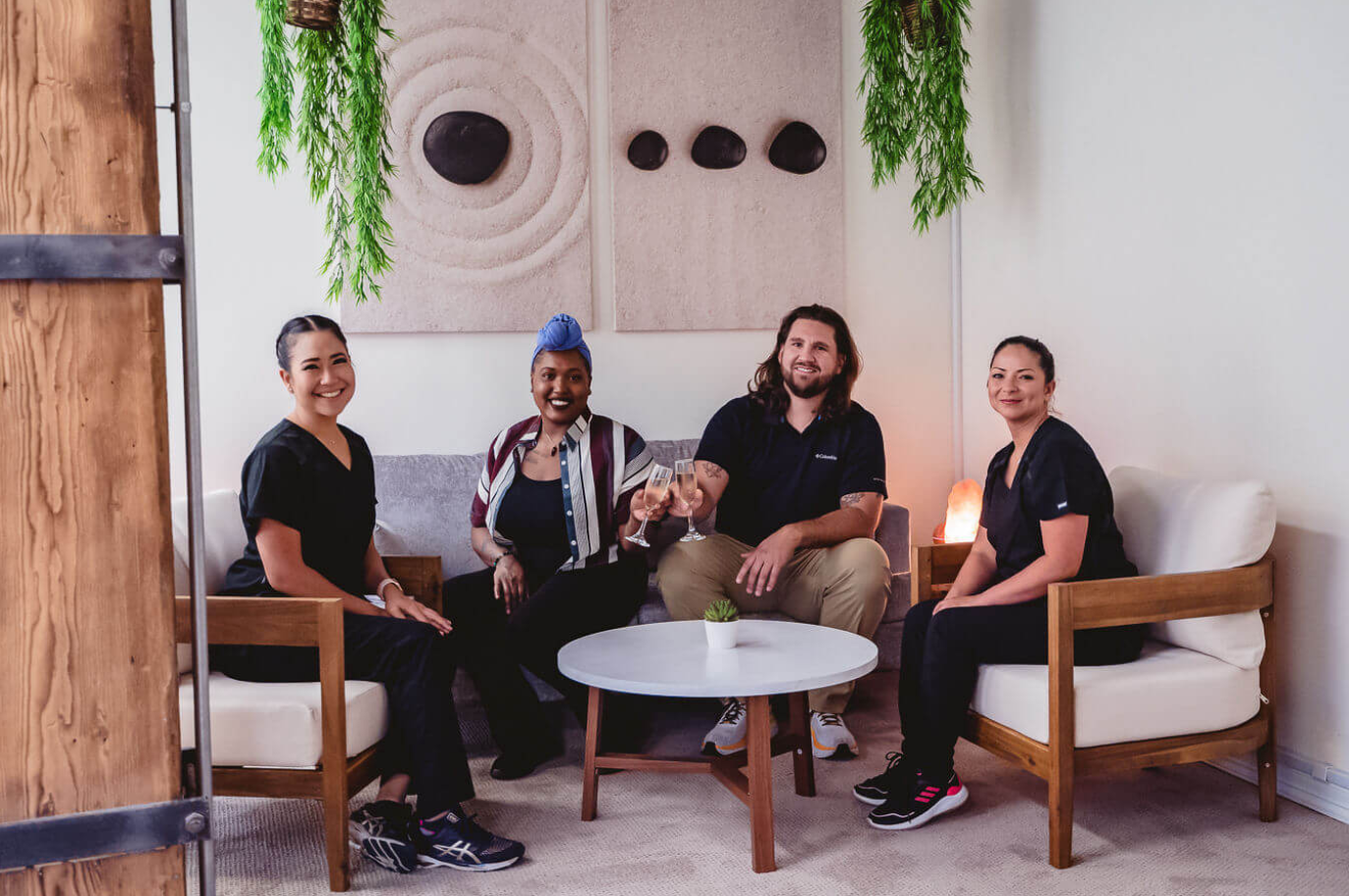 Zen'd Out is distinctive for its focus on massage for couples as well as for the advanced and diverse skills of its therapists. This diversity of technique means that each partner can specify exactly the kind of massage they want, then experience it side by side. Clients can choose from these massage modalities, singly or in combination:
Swedish Massage (relaxing medium-pressure style, head to toe)
Deep Tissue Massage (trigger-point therapy, firm pressure, focus on smoothing out all the knots in the client's muscles)
Sports Massage (combines deep pressure massage and full body stretching)
Prenatal Massage (massage for pregnant woman)
Included with all their massages:
Hot Stone treatment, head to toe
Premium Essential Oil Therapy (CBD Oil treatment is also available to enhance relaxation)
And, when the massage session is finished, strawberries and chocolates
Champagne or a cocktail and strawberry and chocolates at the end for that sweet finishing touch before couples go their way—together.
To book an appointment, call (303) 345-3700 or visit the Denver massage spa's website for deep relaxation in Downtown Denver. They are located at 1143 Auraria Pkwy #203B, Denver, CO 80204, United States.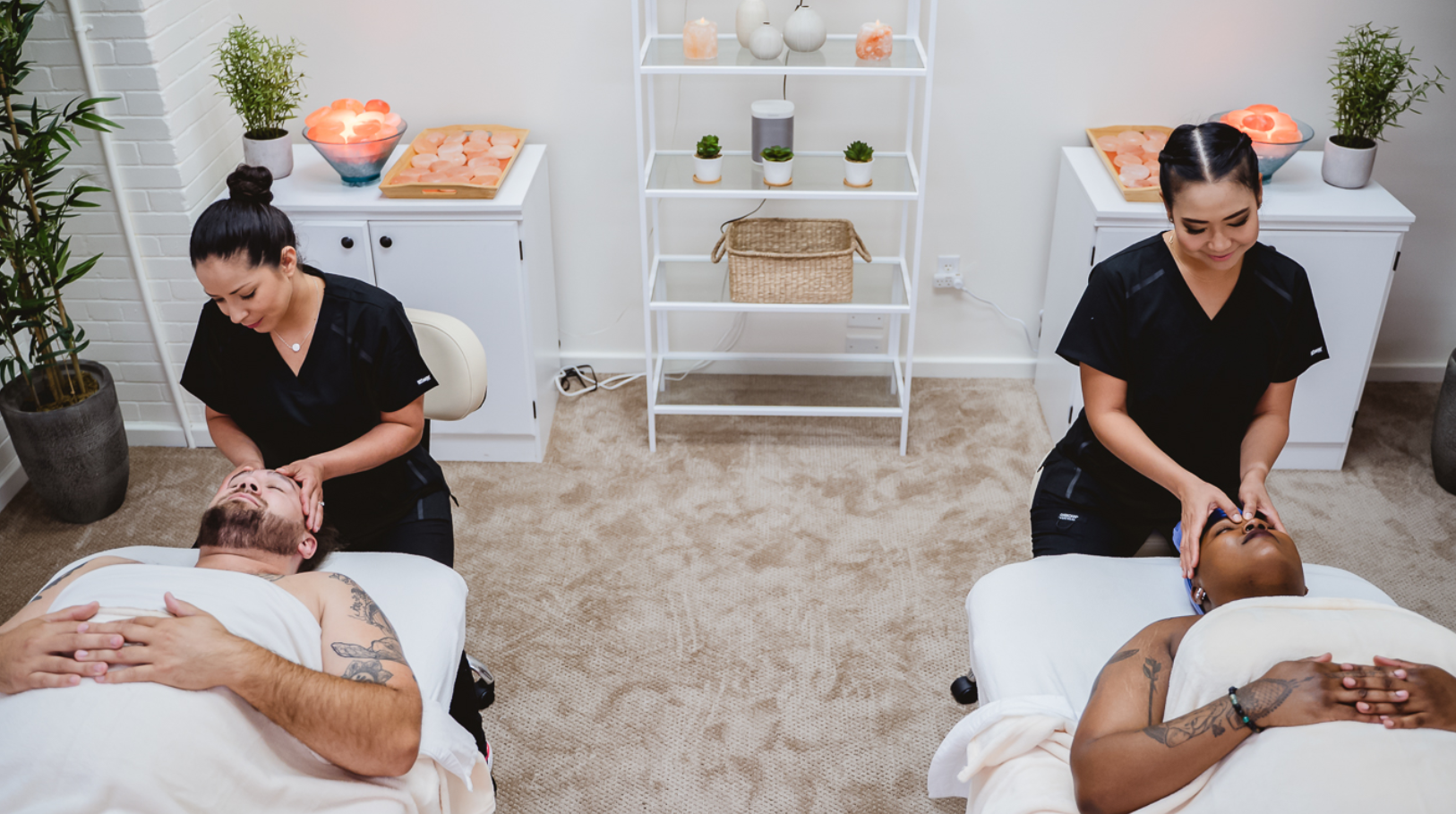 Media Contact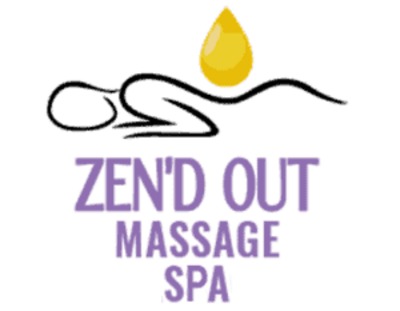 Company Name
Zen'd Out Couples Massage Spa
Contact Name
Maria Acuna
Phone
303-345-3700
Address
1143 Auraria Pkwy #203B
City
Denver
State
CO
Postal Code
80204
Country
United States
Website
https://www.zendoutmassage.com/