Tacoma, WA – Handling a personal injury claim is daunting because insurance company attorneys and adjusters devalue a claim and cast doubt on a victim's credibility. They know that without a personal injury lawyer Tacoma, victims are powerless to do anything other than accept an offer that may be insufficient to save the company money. Fortunately, Sears Injury Law, PLLC resolves claims using a unique and personalized client-centered approach, focusing on victims' economic and non-economic needs. The firm comprises attorneys, investigators, paralegals, and negotiators with previous experience working for insurance companies, giving them in-depth insight into their operations and legal tactics. 
Yearly, founding Attorney Robert Sears helps individuals injured in motorcycle accidents get the justice and damages they deserve for broken bones, disc protrusions, back/neck pain, catastrophic injuries, and emotional trauma. Attorney Robert grew up riding motorcycles with his dad and has experience intervening in a life-altering accident. He advises victims to call the police before gathering the other driver's name, address, and insurance card. If the victim's injuries require an ambulance, they should receive medical care at the hospital to ensure they don't suffer from immediate or severe internal problems. From there, they can contact the law firm to handle communication with insurance companies, recommend additional medical care, or hold third parties accountable for their actions.  
The intersection between L&I/worker's compensation can be confusing when an employee is involved in a workplace car accident. While Labor and Industries provide coverage for medical bills for treatment, matters become complicated when an injury results from a negligent party on the road. Sears Injury Law, PLLC speaks with L&I, ensures victims fill the third-party election form accurately, handles all contact with parties involved, and collects a settlement/verdict against the at-fault driver so victims can focus on their recovery, treatment, and health. 
Though a slip and fall injury may sound minor, the discomfort, inconvenience, and loss of productivity affect movement, livelihoods, and overall quality of life. However, damages can make a real difference for victims and their families as they deal with health and financial struggles. Attorney Robert Sears fights to hold property owners accountable for failing to maintain their premises by interviewing witnesses, requesting weather reports on the day in question, and pushing back against the insurance company for justice. Additionally, the attorney represents victims of dog bites who need minor, extensive, or prolonged medical care for scars, infections, broken limbs, and soft tissue injuries. 
Tragically, some personal injury cases result in loss of life for the victim, also known as wrongful death. The law in Washington recognizes the damage caused to the deceased's spouses, daughters, sons, parents, and other close family members. Sears Injury Law, PLLC assists with the deceased's estate to cover funeral/medical expenses and care for minor children/family members with disability. Visit their website to learn more, or call 253-544-5553 to request a case consultation. The law firm is at Second Level, 4826 Tacoma Mall Blvd, Tacoma, WA, 98409, US. 
Media Contact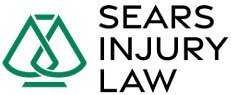 Company Name
Sears Injury Law, PLLC
Contact Name
Rob Sears
Phone
253-544-5553
Address
Second Level, 4826 Tacoma Mall Blvd
City
Tacoma
State
WA
Postal Code
98409
Country
United States
Website
https://searsinjurylaw.com/tacoma/