Cleveland, OH – Seeley Test Pros is offering professional HSPT tutoring and test prep services to 7th and 8th graders seeking high school admissions to specific catholic schools in Cleveland. The company is helping students prepare for the High School Placement Test (HSPT) through seminars, one-day workshops, and three-session classes. Seeley Test Pros HSPT seminars take two and a half hours and review useful strategies and tips, covering sample questions from each section of the test. 
The company's 6-hour workshops take a practical approach by administering a retired, official practice HSPT test which is corrected, scored, and results sent within the week. Their three-session classes provide previously administered HSPT tests plus a Verbal and Quantitative Review session. The company's seminars, workshops, and classes provide students with useful resources like the HSPT textbook and an additional two practice tests. Their results-based approach is focused on maximizing scores for HSPT tests through an individualized approach to tutoring.
Seeley Test Pros has a team of trained and licensed tutors with extensive experience in HSPT tutoring. Their tutors use well-researched teaching and learning techniques that embrace the strengths of each student while strengthening their weak areas. The staff has a keen focus on client satisfaction and develops individualized approaches to help each student learn at their pace and maximize their scores. A satisfied client had this to say about their services, "Haley was a fantastic ACT tutor, only a couple of sessions made a world of difference. I initially took the test in December receiving a score of 29, and just now got my April composite score of 33. Haley was extremely accommodating to my difficult schedule, and her attention to detail and personalized tutoring helped to pin down what I needed to work on. She was a joy to work with, and it was definitely a smart decision to have her tutor me."
The individualized approach taken by tutors at Seeley Test Pros in their tutoring services Cleveland gives each other students the attention and focus that they need to maximize their scores. The company's results-based approach allows them and their clients to easily track the students' progress and make adjustments where necessary. Seeley Test Pros uses several approaches to HSPT tutoring and test prep which helps their students benefit from diverse individual and group forums. 
Seeley Test Pros provides other tutoring and test prep services such as ACT/SAT/PSAT tutoring. They help students get the scores needed for college admissions by working on recent official test materials by the College Board and ACT, Inc. that are relevant to the tests they will take. 
Seeley Test Pros is located at 16017 Detroit Avenue Suite #200, Lakewood, OH, 44107, US. For consultation and booking, contact their staff by calling 216-965-5162. Visit the company website for more information on their professional, results-based HSPT tutoring services.
Media Contact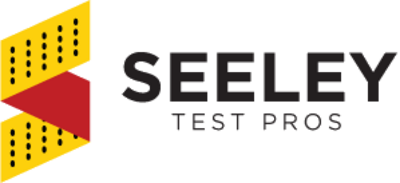 Company Name
Seeley Test Pros
Contact Name
Amy Seeley
Phone
216-965-5162
Address
16017 Detroit Avenue Suite #200
City
Lakewood
State
OH
Postal Code
44107
Country
United States
Website
https://seeleytestpros.com/