Matraville, NSW – Construction is a highly dynamic field that is constantly characterised by innovation and upgrades to improve efficiency, increase durability, or lower construction costs. Given the multi-faceted construction industry, many companies prefer service specialisation over being 'jacks of all trades.' In Matraville, NSW, and the surrounding areas, Ultraframe uPVC Windows and Doors is a trailblazing window and door installation company whose services are gaining popularity fast in the region. Rather than go for traditional window and door setups, the company exclusively installs high-performance double-glazed uPVC windows and doors for residential and commercial properties in Sydney.
Clients who opt for Ultraframe uPVC Windows and Doors' innovative windows and doors installation in Sydney stand to benefit from many immediate and long-term advantages, with the most notable one being increased energy efficiency. The company's signature double-glazed windows and doors trap air between two glass panes to minimise internal and external thermal interaction. Ultraframe uPVC Windows and Doors' energy-efficient low-emissivity glass saves clients significant money in utility bills for heating or cooling. Also, unlike traditional window and door setups that often do very little soundproofing, Ultraframe uPVC Windows and Doors' products have superior noise control capabilities. 
"After getting quotes from various other double glazing companies, I found Ultraframe to be the most helpful, best with pricing, and exceptional customer service. From start to finish, I felt like a valued customer. Joe was meticulous at installing the French doors and the window taking great pride in his work. The doors and window not only look great but have also really enhanced my house, adding value to my home," admitted one impressed client.
Besides their energy efficiency and soundproofing capabilities, Ultraframe uPVC Windows and Doors' products outperform traditional windows and doors in maintenance costs. Designed to withstand harsh weather conditions, the uPVC frames stay looking new for significantly longer than wood and aluminium without requiring regular repainting or varnishing. This advantage makes their long-term cost to value ratio a bargain. While most uPVC frames are white, innovative manufacturing technologies allow for colour infusion through lamination, opening up many new possibilities. Whenever at work, the experts from Ultraframe uPVC Windows and Doors pay extra attention to matching frame colours to complement the rest of the house. 
Ultraframe uPVC Windows and Doors has a broad portfolio of window and door designs to suit everyone's unique requirements, making them the best bet for clients looking for reliable windows and doors installation near Sydney. Some of the available glazing options include fixed glazing, tilt-and-turn function, casement-outward opening, multi-slide, smart-slide, tilt-and-slide, left-slide, and slide and fold. Its employees always go above and beyond to ensure that they exceed their clients' expectations whenever they embark on any window installation project in Sydney.
Potential clients can contact a company representative at 1300 576 311 to schedule an appointment. More information regarding the services offered by Ultraframe uPVC Windows and Doors is available on their website. The company is located at 589 Bunnerong Rd, Matraville, NSW, 2036, AU.
Media Contact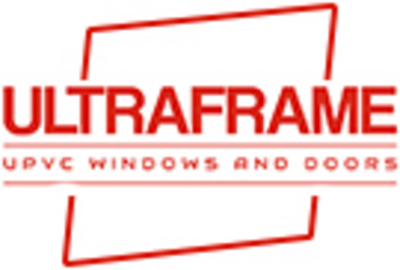 Company Name
Ultraframe uPVC Windows and Doors
Contact Name
Joseph Smith
Phone
1300 576 311
Address
589 Bunnerong Rd
City
Matraville
State
NSW
Postal Code
2036
Country
Australia
Website
https://ultraframe.com.au/