Jones and Co Styling Opticians offers a unique range of frames and precise eye exams. The premier optical practice also provides personalised services, including consultations and expert assistance in finding the perfect eyewear.
Jones and Co Styling Opticians assists individuals looking for great eyewear that fits their style. To ensure clients look good and feel great in their new eyewear, the team follows a well-established process, starting with an eyewear discovery conversation – conducted over the phone for convenience. Subsequently, clients undergo a comprehensive 45-minute eye exam,  expertly administered by an exceptional team of optometrists who conduct all necessary tests with precision and care. 
After the eye exam, Jones and Co Styling Opticians offers an eyewear styling consultation. Unlike the traditional approach of randomly trying different frames, the opticians in Manchester take a thoughtful and meticulous approach. The practice identifies eyewear that perfectly complements the client's unique personality, face shape, and style. This saves clients valuable time and spares them from endless trials. Additionally, the team accepts outside prescriptions, ensuring that even those who have obtained their prescriptions elsewhere can benefit from their exceptional eyewear and styling services.
At Jones and Co Styling Opticians, the commitment to providing clients with an extensive range of choices is unwavering. To achieve this, the practice continuously receives new frames from eyewear designers worldwide. Moreover, the team embarks on journeys to iconic fashion hubs like Paris, Milan, Munich, and Antwerp in their pursuit of the finest eyewear. With an impressive selection of over 900 styles, clients are sure to find the perfect pair that complements their unique style and preferences.
Client comfort is also important to Jones and Co Styling Opticians. Once the styling consultation is complete and the optimal eyewear style is chosen, the optician devotes 2-3 weeks to fine-tuning the frames for maximum comfort. The team employs their expertise to work their magic, customising the eyewear to precisely fit the client's face shape while also addressing any minor yet significant requests from the client.
In addition, the practice is dedicated to accommodating the client's budget by expertly matching them with the perfect frame without compromising on style. Providing flexible payment options is another way Jones and Co Styling Opticians ensures clients can comfortably invest in their ideal eyewear. This includes the convenience of spreading payments for glasses over a more extended period, ranging from three to twelve months. 
"We had a wonderful experience getting our new eyewear at Jones and Co Styling Opticians – from the reassurance and thoroughness of the eye examination to the expertise and professionalism in helping us choose frames," noted Janine Murray, a satisfied client. "For me, glasses need to reflect my personality and are a beautiful part of how I present myself to the world." 
Individuals looking for ways to look good and feel great in eyewear can contact the top-rated opticians at 0044 161 834 7798. Jones and Co Styling Opticians is located at 82 King Street, Manchester, M2 4WQ, GB. Visit the optician's website for more information. 
Media Contact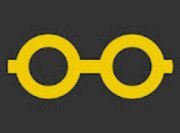 Company Name
Jones and Co Styling Opticians
Contact Name
Conor Heaney
Phone
0044 161 834 7798
Address
82 King Street
City
Manchester
Postal Code
M2 4WQ
Country
United Kingdom
Website
https://jonesand.co/