Zerorez® is obsessed with cleaning and has revolutionized the industry with its innovative and scientific approach to cleaning. Their cleaning technology and overall process gets more dirt and grime out of the carpets than any other carpet cleaner in the industry. 
Unlike most carpet cleaners the company does not use soaps, detergents, or other harsh chemicals. Instead, they use a patented cleaning process that includes Zr Water® which is water that has been electrolyzed. This makes the water powerful to clean without the use of any chemical additives, hence the carpets are safe for pets and young children and the environment. 
Zerorez does not rely on perfumes and deodorizers used by traditional carpet cleaners to get rid of unwanted smells from pets and other sources. These only work temporarily to mask the odors and add unwanted residue. The company uses a non-toxic enzyme to remedy unpleasant smells instead of masking them. They later clean the area with the patented cleaning process.
Detergents leave a soapy residue which attracts dirt and soil towards the carpet fiber and some chemicals can also damage the fine fabrics. The Zerorez® cleaning process is safe and leaves behind zero residues which means the carpets stay cleaner longer.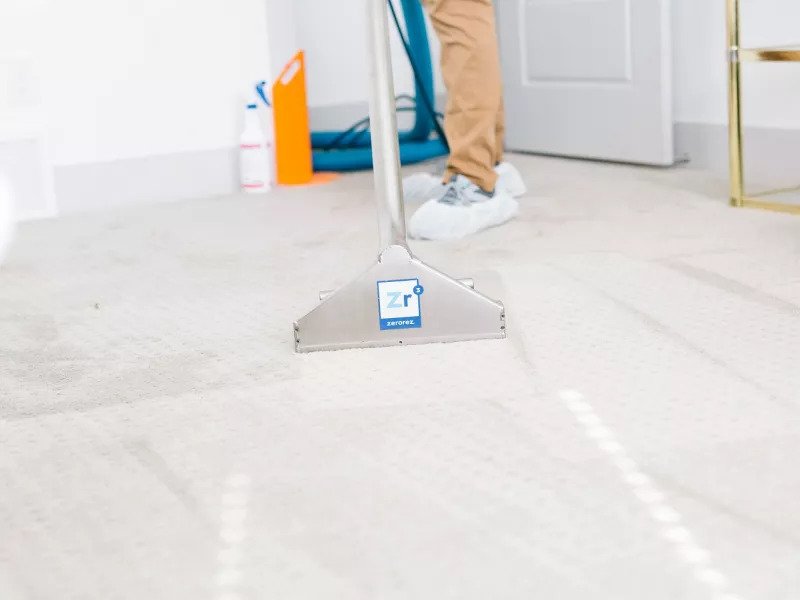 Their cleaning process gets to the root of the carpet but does not penetrate the backing ensuring the carpet is not damaged. They use about half of the water used by other cleaners and this means the carpet will be dry and ready to stand up to normal wear and tear in just a few hours after the cleaning. 
Zerorez has a 30-day Gotta-Love-it-Guarantee®. In case a client is not satisfied with their services within 30 days for any reason at all, they gladly return and re-treat the areas a client is unhappy with.
The company spokesperson had this to say, "We want you to spend more time focusing on your holidays and less on your carpets. When your relatives come to visit, the last thing you want to worry about is whether your carpets are clean. At Zerorez®, we are obsessed with cleaning and committed to offering the best to our clients while caring for the environment. Engage us today and enjoy our first-rate services."
The idea of starting Zerorez® was conceived by the two co-founders in the 90s. While managing rental properties, they noted that carpet replacement was the second largest expense. They conducted research that showed the wastage resulted from the products used to clean the carpets and ineffective removal methods. Armed with this information, the co-founders developed the Zr Process® which is designed to clean carpets and other surfaces the right way.
Clients can call the company for inquiries on their revolutionary carpet cleaning process. They can also visit their website at zerorez.com for more information on their other services.
Media Contact

Company Name
Zerorez
Contact Name
Josh Smith
Country
United States
Website
https://www.zerorez.com/